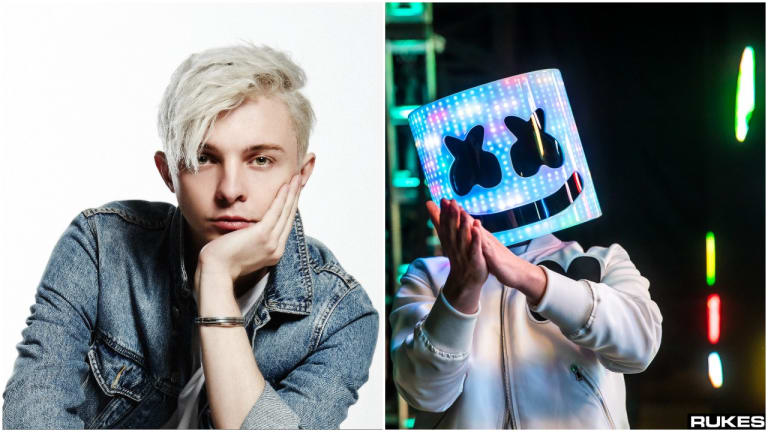 Marshmello Calls Lawsuit by ARTY "an Exercise in Futility"
Marshmello is aiming to have ARTY's lawsuit thrown out of court.
Marshmello is not mincing words in the latest update to an ongoing lawsuit brought against him by ARTY. The copyright lawsuit, which was filed in May of this year, alleges Marshmello's chart topping hit "Happier" was plagiarized from ARTY's remix of One Republic's "I Lived."
Calling the suit an "exercise in futility" Marshmello is reportedly demanding the suit be thrown out. ARTY (real name Artem Stoliarov) is claiming his remix, released in 2014, and Marshmello's original, released in 2018, share nearly the exact same compositional progression in the melody. 
Marshmello meanwhile is defending his ground on the claim that Stoliarov waived his rights to ownership of his remix through his singing of a Remixer Declaration. The Marshmello camp's interpretation of this declaration is that ARTY not only does not own the composition, but he has no financial stake in the composition either and cannot claim otherwise. 
It will be interesting to see whether the court views Stoliarov's complaint which additionally names producer Steve Mac and Daniel Campbell Smith of Bastille as defendants, as frivolous as Marshmello believes it is. 
FOLLOW MARSHMELLO:
Facebook: facebook.com/marshmellomusic
Twitter: twitter.com/marshmellomusic
Instagram: instagram.com/marshmellomusic
SoundCloud: soundcloud.com/marshmellomusic
FOLLOW ARTY:
Soundcloud: soundcloud.com/arty_music
Twitter: twitter.com/artymusic
Instagram: instagram.com/artymusic/
Facebook: facebook.com/artymusic