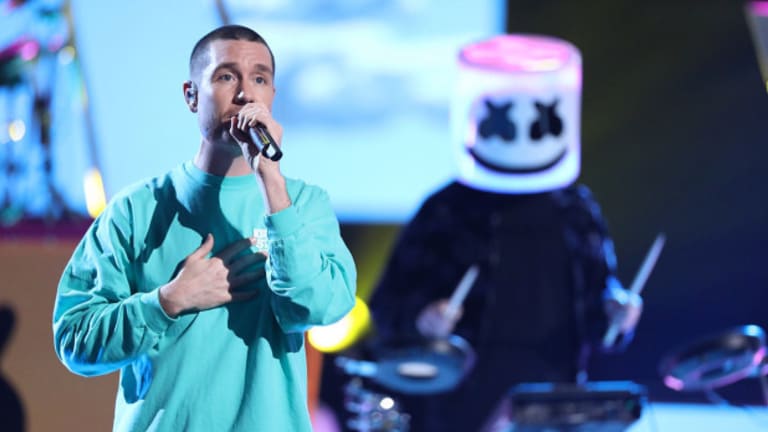 Marshmello and Bastille Perform "Happier" on The Voice Finale
The Voice had two very special guests for its Season 15 finale.
As if the song's two separate music videos weren't enough, Marshmello and Bastille have brought their hit collaboration "Happier" to prime time television. The two acts appeared on the Season 15 finale of The Voice to perform the song for a nationally televised audience.
"Happier" was one of the less seasonal songs performed during the finale. Coaches Jennifer Hudson and Kelly Clarkson also performed a rendition of "O Holy Night," and John Legend and Esperanza Spalding sang "Have Yourself a Merry Little Christmas."
After its August release, Marshmello and Bastille's "Happier" reached #2 on the UK Singles Chart and #3 on the Billboard Hot 100. It remains the highest-charting piece of music released by either artist.
Marshmello's manager, Moe Shalizi, recently parted ways with Red Light Management to start his own firm, The Shalizi Group. In Forbes' recent "30 Under 30" feature, he predicted that the anonymous DJ will generate revenue on par with Calvin Harris in 2019.
Stream or download "Happier" by Marshmello and Bastille across platforms here.
H/T: EDMTunes
FOLLOW MARSHMELLO:
Facebook: https://www.facebook.com/marshmellomusic
Twitter: https://twitter.com/marshmellomusic
Instagram: https://www.instagram.com/marshmellomusic
SoundCloud: https://soundcloud.com/marshmellomusic