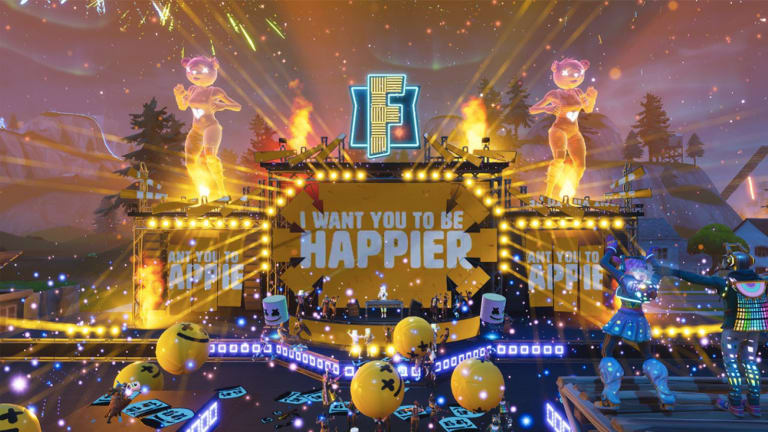 Marshmello's Post-Fortnite Social Media Spike by the Numbers
Suffice it to say, eSports crossovers are a smart move for EDM artists.
This past weekend, there was perhaps no bigger conversation in EDM than Marshmello's in-game Fortnite concert. Now that the social media footprint of the crossover has been assessed, it's hard to deny that the crossover was a sound business decision for the anonymous DJ/producer.
In a LinkedIn blog post, royalty analyst Jose Arroyo highlighted some of the more compelling figures resulting from Party in Pleasant Park. He writes that Marshmello's YouTube channel amassed 699,000 new subscribers the day after the event, a roughly 1,800% increase over his January average daily subscription figure of 37,000. In addition, his YouTube views per day increased from 7.8 million to 42.8 million - or roughly 500%.
Marshmello's Twitter stats were even more groundbreaking. Not only did his mentions increase by 1,000% (from 4,800 to 57,500), but his follower count increased by a staggering 147,000 (a roughly 2,000% increase over the 6,800 followers he gained the week prior).
Marshmello was by no means the first EDM act to execute a successful crossover with the gaming world. Last month, Minecraft hosted Fire Festival, an in-game event for which over 50 performers were billed. Before last year drew to a close, Twitch celebrity Tyler "Ninja" Blevins also released "soundtrack to gaming" Ninjawerks, in partnership with electronic music label Astralwerks.
Marshmello's Party in Pleasant Park set is available to Apple Music subscribers here.
H/T: Your EDM
FOLLOW MARSHMELLO:
Facebook: https://www.facebook.com/marshmellomusic
Twitter: https://twitter.com/marshmellomusic
Instagram: https://www.instagram.com/marshmellomusic
SoundCloud: https://soundcloud.com/marshmellomusic