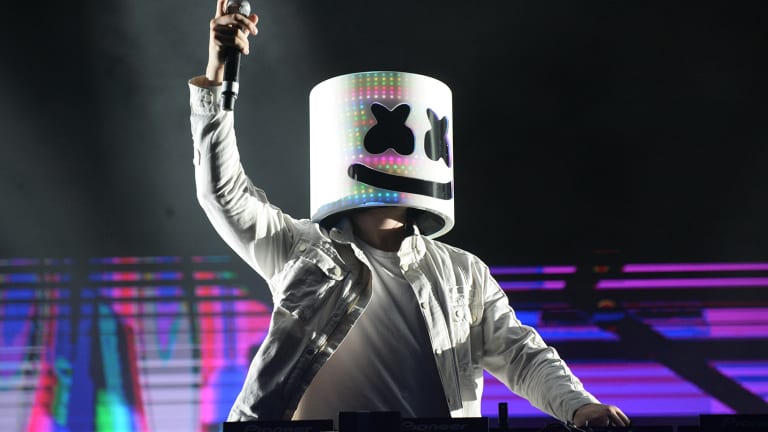 Marshmello's Got More Hip-Hop Coming Out Soon
Straight from the man himself.
If you enjoyed what Marshmello delivered with last year's Roddy Ricch collab, you may want to keep your sights on him over the next couple weeks. The anonymous DJ/producer has announced that during that span of time he will release more hip-hop.
That being said, the masked artist did not mention how many singles, or which emcees would be featured. In his tweet, he only teased the release of "more hip-hop stuff in the next two weeks."
Owing to Marshmello's recent social media activity, however, one distinct possibility stands out. Last October he revealed that he had spent time in the studio with Tyga and Chris Brown. He has yet to disclose whether the next two weeks' collab(s) include what they worked on together, but he hasn't teased any other hip-hop collaborations in recent memory. 
Meanwhile, Marshmello will resume touring with a performance at KAOS in Las Vegas, Nevada on April 4th, 2019.
FOLLOW MARSHMELLO:
Facebook: facebook.com/marshmellomusic
Twitter: twitter.com/marshmellomusic
Instagram: instagram.com/marshmellomusic
SoundCloud: soundcloud.com/marshmellomusic