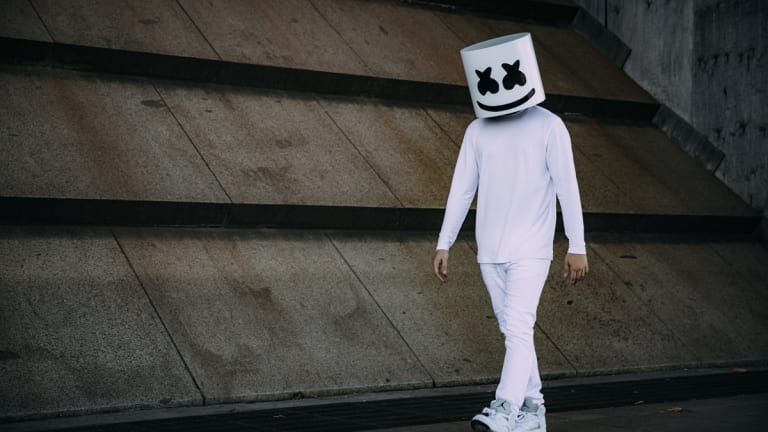 Marshmello Kicks Off New Video Series with "How To: BIBA Dance" Tutorial
Five months after his Pritam and Shirley Setia collab, Marshmello is teaching his fans how to do the famous dance in the video.
Marshmello fans were so curious about the dance in the music video for "BIBA," his January collaboration with Pritam and Shirley Setia, that he decided to make an instructional video. The masked DJ/producer won't stop after this one, though. "How To: BIBA Dance" is only the first installment of a series he calls Marshmello How To.
The nearly one-minute clip shows Marshmello performing the "Biba" dance, this time breaking down it down into individual movements. In the video description, he revealed that every Wednesday he'll upload a new episode of the brand new series.
Marshmello How To isn't the only thing his fans can look forward to this week. On Friday, he'll release "Rescue Me" featuring A Day To Remember off his upcoming album, Joytime III.
On the touring front, Marshmello will perform two nights in a row at KAOS in Las Vegas on June 14th and 15th, only to return to the club the following weekend with a June 22nd appearance.
FOLLOW MARSHMELLO:
Facebook: facebook.com/marshmellomusic
Twitter: twitter.com/marshmellomusic
Instagram: instagram.com/marshmellomusic
SoundCloud: soundcloud.com/marshmellomusic