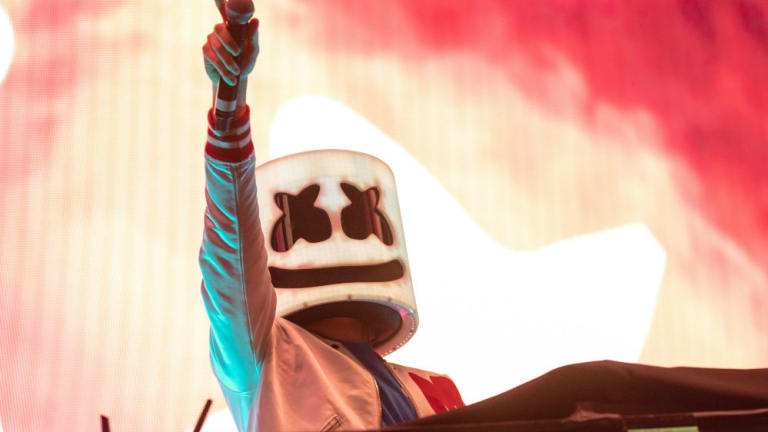 Marshmello Launches Mysterious Online "Mello Made it Right" Sign-Up Form
Marshmello unveiled a mysterious teaser website asking fans to "light it up" on April 25th.
This morning, Marshmello posted a mysterious link to his Twitter page encouraging users to "light it up," leading to a frenzy of speculation tweets among fans. 
The tweet offers no suggestion of what lies in store, simply a link to mellomadeitright.com. When you navigate to the page you are redirected to a website with the text "You're invited to light it up" and a Spotify RSVP link. 
When you link your Spotify account to the page via the virtual RSVP, you're greeted with a message that says "thank you for RSVP'ing. See you 4.25."
This page has spurred speculation about everything from a new album, festival, single, or more. At the time of writing, no information other than the initial link tweet has been revealed. 
It is worth noting that the page the link redirects users to is a Universal Music Group webpage, leading some to believe that this means the new music is on the way. 
Earlier this month, Marshmello released his collaboration with SOB X RBE, "Roll the Dice." In addition to the new single, a few days prior, he released the music video for his CHVRCHES collab. 
FOLLOW MARSHMELLO:
Facebook: facebook.com/marshmellomusic
Twitter: twitter.com/marshmellomusic
Instagram: instagram.com/marshmellomusic
SoundCloud: soundcloud.com/marshmellomusic