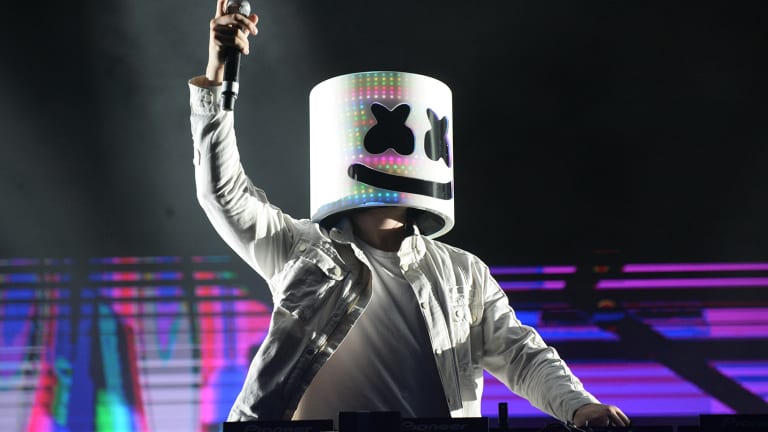 Marshmello's Rise to Stardom Chronicled in YouTube Artist Spotlight Series
Martin Garrix, Tiësto and more were interviewed for "Marshmello - More Than Music."
Watching a man in a marshmallow costume arguably become the biggest DJ in the world can beg the question, "How did we get here?" Those curious about Marshmello's origins need not wonder any longer, as an installment of YouTube's Artist Spotlight Series delves into his meteoric trajectory in the EDM orbit and beyond.
Starting with Moe Shalizi's initial conception of the brand itself, "Marshmello - More Than Music" reveals the sequence of events that made the masked DJ/producer a world-renowned personality. Among them are his debut performance alongside Skrillex and the viral success of the music video for "Alone" - and all along the way, the story is supported with commentary by the likes of Tiësto, Martin Garrix and The Chainsmokers.
This week is as good a time as any for Marshmello to keep eyes on him with partnerships like his Artist Spotlight Series documentary. On Friday he'll release his next album, Joytime III, whose tracklist includes collaborations with the likes of Flux Pavilion, Slushii and A Day To Remember.
In the meantime, Marshmello will resume touring with a headline performance at Electric Playground in Macka, Turkey on Wednesday, July 3rd.
FOLLOW MARSHMELLO:
Facebook: facebook.com/marshmellomusic
Twitter: twitter.com/marshmellomusic
Instagram: instagram.com/marshmellomusic
SoundCloud: soundcloud.com/marshmellomusic