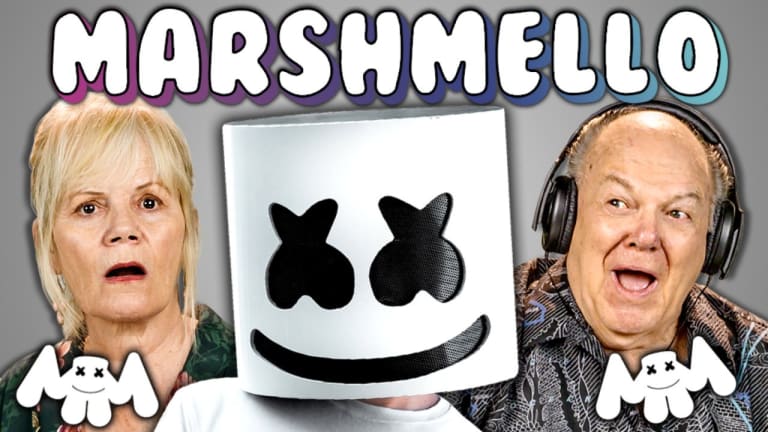 Watch Marshmello Respond To the Elderly Reacting To His Music
Not the reaction you would've expected!
You know you've "made it" when you've got a segment with the elderly reacting to your music on YouTube. 
Well, in this case, Fine Bros Entertainment, which popularly goes by FBE on YouTube uploaded a video of Marshmello reacting to how elders react to his music! Even though Marshmello's songs won't be any regular aged person's cup of tea, it's always fun to watch anyone react to something that is way out of their time. 
Now, when you read Elders & Marshmello in the same line, you might think the artist would get some really bad comments, but the reactions that he got were definitely pretty surprising! Watch the video for yourself:
As you can see most of the senior citizens had a nice reaction, which is a good sign! Even though some were a bit skeptical, we have to say they were pretty open minded and said "music evolves, so we can't say what is better,"and"this is pretty and upbeat." 
When asked about what EDM stands for, the best reply was "Eat Delicious Marshmallows." And lastly, when Marshemello is asked how he felt about the reactions of the elders he said: "I loved it and showing new age music to old demographic is amazing." Definitely a good watch!