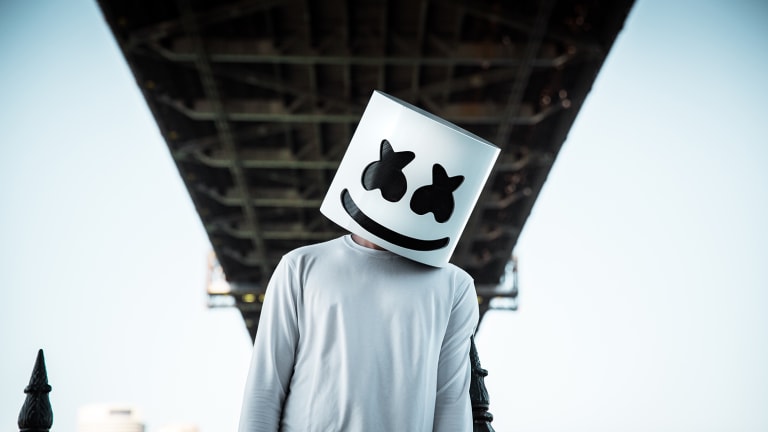 The Crazy Marshmello vs Travis Barker Drum Battle is Finally Here [WATCH]
Nobody could have guessed that Marshmello was going to bring out this surprise guest.
In a case you've missed the epic drum battle between Marshmello and Travis Barker at Coachella, don't worry - we got you covered.
The drum battle was part of Marshmello's huge set at the festival where Travis Barker, drummer of the legendary punk rock band Blink-182 appeared as a guest.

In a short video uploaded on Marshmello's YouTube channel, the mesmerizing moment can be seen from the stage. You can watch the video below
Marshmello is an electronic music producer with a stellar rise over last few years. He released his notable debut Joytime in 2016 as well as few highly rated singles. Marshmello is also known for high profile collaborations such as Omar LinX, Ookay or Slushii.
Travis Barker is a musician, record producer and one of the most diverse drummers in the world today. He is the drummer of pop-punk pioneers Blink-182, punk supergroup The Transplants, and hip-hop group Expen$ive Taste. He recorded and performed with a wide array of artists such as Yelawolf, +44, DJ AM, Boxcar Racer, Lil' Wayne, Rihanna, Antemasque, Krewella, Steve Aoki, The Game, Afrojack, and many, many others.