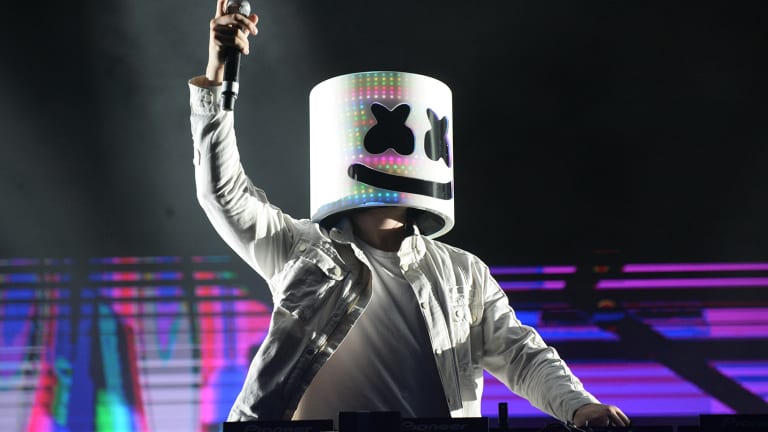 YouTube's Artist Spotlight to Feature Marshmello in New Mini Documentary
YouTube Music is taking fans behind the scenes of Marshmello's success.
The story of Marshmello will soon be coming to YouTube's Artist Spotlight Stories in a new mini documentary. On July 2nd, the masked producer's prolific career will be highlighted on the YouTube Music channel. 
In the past YouTube's Artist Spotlight Stories have featured Billie Eilish, Shawn Mendes and more. Marshmello will be the first EDM artist featured on the program. The story of Marshmello will include commentary by his manager, Moe Shalizi, as well as that of several artists. In a newly released teaser, The Chainsmokers, Tiësto, Martin Garrix, and Logic are all featured commentators. 
In many ways it's hard to believe Marshmello is only a four-year-old project. The "One Thing Right" producer has dominated headlines consistently and pushed dance music to a mainstream status few would have previously thought possible, let alone in such a short period of time. 
Tune in for more insight on Marshmello's rise to global stardom next week with the documentary's release on July 2nd. 
H/T: Your EDM
FOLLOW MARSHMELLO:
Facebook: facebook.com/marshmellomusic
Twitter: twitter.com/marshmellomusic
Instagram: instagram.com/marshmellomusic
SoundCloud: soundcloud.com/marshmellomusic