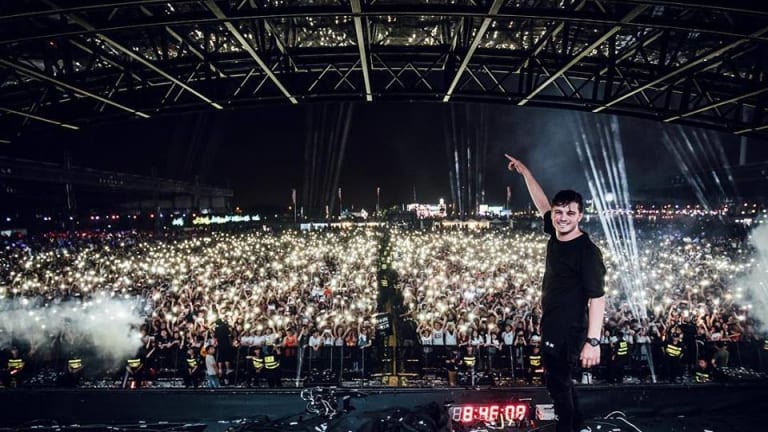 Get Excited for Martin Garrix's Return to the Amsterdam RAI
For two nights in October, a completely new show will be debuted for Amsterdam Dance Event.
The Amsterdam Dance Event (ADE) takes place in Amsterdam, the Netherlands from October 17th to the 21st.  It is made up of conferences during the day, followed by a festival during both the day and night, hosting events in over 160 locations.  Thousands of professionals attend the event to network, build their brands, and more.
Passes for the full event can be purchased as well as passes for single-days or individual events, which tend to sell out much more quickly.  The full schedule will be announced later this year in September.
This year, Martin Garrix is returning to ADE for his third time and will be performing two shows in the Amsterdam RAI, an exhibition and convention center with a capacity of almost thirteen thousand.
On Friday, October 19th, he will be performing an 18+ show followed by an all-ages show on Saturday, October 20th.  Typically all dance events are 18+ or 21+, so this unique all-ages show provided by Martin gives fans of all ages a chance to experience one of his breathtaking performances.
Last year, Martin's performances at ADE sold out extremely fast, and are projected to be just as successful this year.  Tickets will be on sale on Wednesday, June 6th at 10am CEST (4am Eastern Time).  By clicking here, you can sign up for the Early Bird sale and get access to tickets a few days earlier on June 4th.
To keep up with Martin Garrix, follow him on Facebook, Instagram, and Twitter.