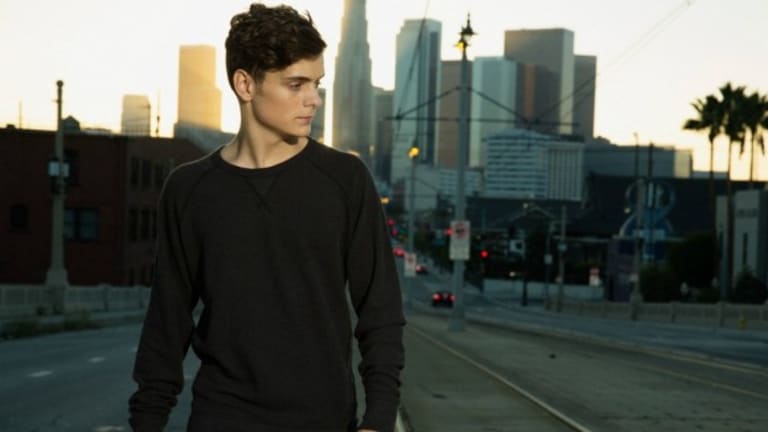 Martin Garrix Penned a Heartfelt Love Letter to the LGBTQ Community
21 year old Dutch sensation Martin Garrix pens a heart warming love letter to the LGBTQ Community and expresses the power of music to unite us all!
As Pride month now draws to an end, we've seen endless celebrities from musicians to actors and a number of pop culture icons come out and express their support for the LGBTQ community through this month. In a stunning display of support and affection for them, Billboard did a series called Love Letters to the LGBTQ Community, where they asked numerous pop culture luminaries to write 'love letters' to the LGBTQ community in celebration of 30 days of Pride.
The who's who penned their thoughts through these 'love letters' throughout the month. From Adam Lambert to Barbra Streisand and Liza Minnelli to Elton John, the who's who came out in throngs and supported the cause! Not just that, we also had GRiZ come out with a powerful and inspirational Op-ED for the Huffington Post telling all.
"It's no exaggeration to say that thanks to you, society is becoming more just, more loving, and more compassionate. That is something we can be proud of—not just this month, but every month and every day of the year." - Elton John

With powerful messages such as this, each of the letters were heartfelt and emotional not just for the LGBTQ Community but also the supporters and people at large who stand by them. The most recent letter in this series came from Martin Garrix, and for coming from a 21 year old, the letter was deep and meaningful to say the least.
The Dutch sensation began by speaking about a moving incident in his home country recently where injustice was expressed towards two men who were walking holding hands. And goes on to tell us about the powerful display of unity and affection that was made to fight against this incident and any such heinous displays of injustice towards the community. He went on to say,
"When people unite and stand up for other people's rights it creates such a beautiful and powerful message. We will not be defined by these heinous acts but instead how we band together and react to them, loyal, united and filled with love."
Garrix signs of expressing his gratitude and unconditional support for the community, may they then be his friends, colleagues or fans and the limitless power of music to unite us all.

"Whenever I'm on stage it makes me so happy to see all these different people in the crowd having fun together. Music really unites people and no matter who tries to get in our way, it will always continue to do so. This Pride month I'm sending my love and immense gratitude to the entire LGBTQ community which includes my friends, colleagues, fellow artists, and of course my incredibly loyal fans.Love is love."
The entire letter from Garrix can be read here on Billboard.