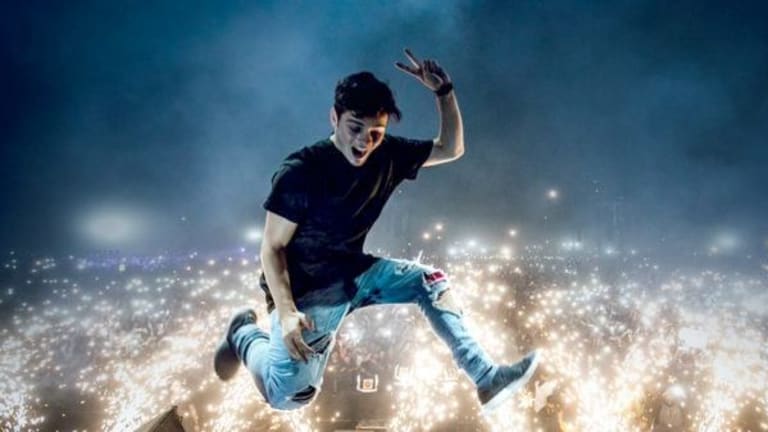 Martin Garrix Shares Tragic Fall and Road to Recovery on Premiere of The Martin Garrix Show
The Martin Garrix Show has returned for its fourth season.
Back in May of this year, news arose that Dutch superstar Martin Garrix was hospitalized after suffering an ankle injury during his performance at OMNIA Nightclub in Las Vegas. The 23-year-old producer went from a high of a performance at EDC Las Vegas to the ultimate low after the injury caused him to cancel a string of upcoming gigs. In the season four premiere of The Martin Garrix Show, the producer takes his fans behind the scenes of the fateful fall and the journey to recovery that followed. 
Aptly titled "WHAT HAPPENS IN VEGAS...," the 13-minute installment of his web series begins with the Martin Garrix (real name Martijn Garritsen) preparing for his set at EDC with a special cameo from Rezz questioning if he still gets nervous before big performances. Turns out even global superstars get nervous too. Celebs...they're just like us. From there, viewers are taken from his show at Wet Republic to the scene of the crime - OMNIA. 
While in recovery, the producer breaks down what exactly happened to cause the fall. Due to his height, he has to use a riser so that the crowd can see him perform. If you've ever caught one of Garritsen's sets you would know how active he is while on stage. When jumping from the DJ booth, his foot caught the edge of the riser which caused his ankle to snap. A fall like that would cause most to call off their set, but in true professional fashion (and against the will of his team) he returned after a brief break to finish off the night. 
H/T: Dancing Astronaut
FOLLOW MARTIN GARRIX:
Facebook: facebook.com/martin.garrix
Twitter: https://twitter.com/martingarrix
Instagram: instagram.com/martingarrix
SoundCloud: soundcloud.com/martingarrix