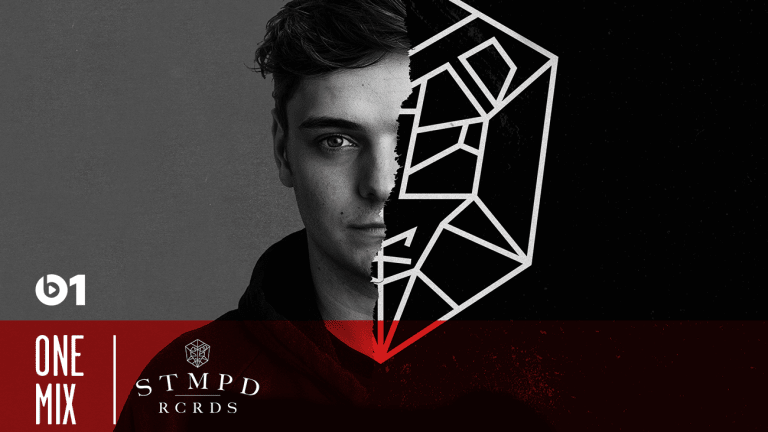 Martin Garrix Has An Exclusive STMPD RCRDS Mix For Apple Music
The World's #1 DJ speaks helping other producers and his inspiration with STMPD RCRDS
There is no denying the mass success Martin Garrix has accumulated over the past seven years. Most 22-year old's don't have their own record label, that's for sure. 
But one thing is for sure, Garrix does not take that success for granted. He's using his platform as a way to help other producers garner the success and reach he has worked these last seven years to obtain. 
The young Dutch producer has grown a lot from when his hit single "Animals" went viral back in 2013. After leaving Spinnin Records in 2016 he decided to launch his own record label called STMPD RCRDS. 

This week, DJ and producer Martin Garrix released an exclusive Apple Music Mix, showcasing his record label STMPD RCRDS  Martin Garrix Presents STMPD RCRDS (DJ Mix) [apple.co/garrixmix].
Garrix also returns to the Beats 1's One Mix studio in partnership with the Dance team at MUSIC, bringing fans a condensed and to-the-point version of his Apple Music Mix, featuring the best and latest music from his label STMPD RCRDS!
Today, the STMPD RCRDS track CMC$ & GRX 'X's feat. Icona Pop' is Zane Lowe's World Record on Beats 1 on Apple Music. Garrix speaks to the exclusive mix:
Was it fun making this and putting this together?
It was really really fun. I wanted to show you guys in the world what I listened to myself. The music that inspires me and the stuff that I release on my label because STMPD Records, I want to be a platform for all types of different music. I just want to release cool music. Doesn't matter what genre, it doesn't matter if it's hip-hop or house or anything. I just want to put good music into the world and if you listen back you hear the diversity from STMPD Records. I'm really really excited. It's just good vibes. It's the music I listen to, it's music you hear at my shows, it's a lot of new music. A lot of cool music from my label STMPD Records and I just want to take you on a journey. I'm really really happy with how this mix turned out. It's the first I made a selection of songs that I definitely want in there and now having it all come together, I'm very happy and I can't wait to share it with the world.
You must be having the best time ever as an artist to have this kind of desire to want to release so much music into the world of different styles and not have any restrictions. You must be aware of the difference between when you first came out versus now, I wonder what your thoughts are on that?
I love the internet. The internet has been a big part of my career. Right now with streaming it's not just single single single or release an album. You can show the whole world what kind of music you listen to. Now with STMPD Records I can help other producers and use my platform, my following, to push their music. Ten years ago that wasn't possible. It's really really crazy and very fun to see and to be able to help new upcoming talent.
Check out Garrix speaking with Beats 1 on helping other producers and the mix here:

Listen to the full Apple Music mix here: apple.co/garrixmix

List to the condensed OneMix version here: apple.co/onemix