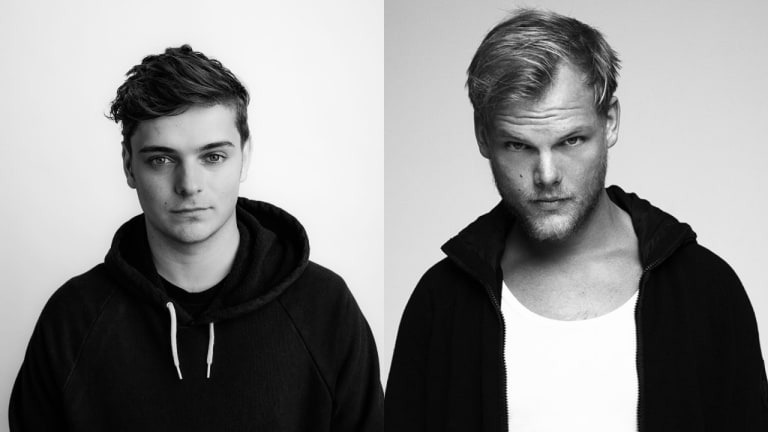 Martin Garrix Talks About Avicii's Impact on Mental Health Awareness in EDM
The Dutch producer discussed the late producer's impact on his career and more.
There is no denying the weight that came after the passing of Tim Bergling, known professionally as Avicii. As one of EDM's most prolific artists, he had a major impact on many young producers who came up underneath him. One of those artists is Martin Garrix. While attending Amsterdam Dance Event (ADE), he sat down with Dutch newspaper Het Parool to discuss Bergling and the influence he had on the EDM community. 
Bergling and Martin Garrix (real name Martinj Garritsen) shared a beautiful bond that developed over the years of working together. As he was on his meteoric rise, Bergling took the Dutch producer under his wing as a supporting act. The pair went on to create music together including the mega-hit "Waiting For Love" featuring John Legend. 
With his passing, it was clear that the type of lifestyle a massive DJ/producer lives can have detrimental effects on the mental and physical health of these artists. Touring around the world nonstop and partying with little to no sleep takes a toll on the body. From tragedy spawned a necessary reality check for many producers on the scene. They now second-guess their own career choices and watch out for one another. The need for a work/life balance became clearer than ever.
"His death did trigger something in the scene. There is more awareness of the fact that we DJs are just people... After Tim's death, I received countless messages from other DJs saying: 'Please Martijn, take it easy,'" said Garritsen. "DJs and producers have been paying more attention to each other."
Garrix went on to discuss his record label STMPD RCRDS, as well as how he landed on that name. He touched upon women's impact on dance music, his origin as DJ Marty, the track that skyrocketed him to fame, and his opinion on being the #1 DJ in the world for three consecutive years. 
Read the full interview here. 
H/T: EDMTunes
FOLLOW MARTIN GARRIX:
Facebook: facebook.com/martin.garrix
Twitter: twitter.com/martingarrix
Instagram: instagram.com/martingarrix
SoundCloud: soundcloud.com/martingarrix