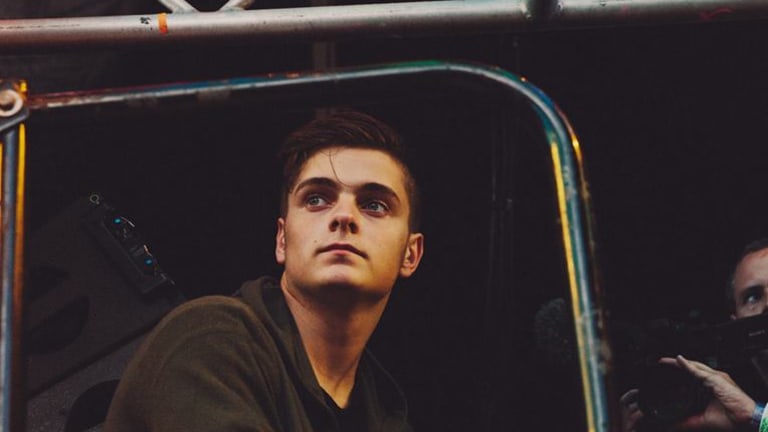 Martin Garrix on DJ Mag Top 100: "I Really Don't Care"
Martin Garrix expressed indifference and questioned the legitimacy of the DJ Mag Top 100 competition.
In a recent interview with the Dutch newspaper Het Parool, Martin Garrix revealed his thoughts on the upcoming DJ Mag Top 100 competition. 
In a quote obtained and translated by Cultr, the EDM prodigy revealed his indifference to his ranking and questions the legitimacy of the competition due to unknown artists making the cut. In his own words:
"I really don't care, the so-called world ranking. I don't need a list to do what I like. I am at 1, yes. And Tiësto is very many places below me. That doesn't make sense, does it? I started playing music through him. I am not a better DJ than him, maybe now I just have a bit more hype around me. By the way, there are also people in that list from whom I have never heard of, so I have my doubts about the creation."
Seeing as the Dutch producer is the current title-holder, it's interesting to see how raw he got in the interview. He pays homage to Tiësto by noting that he does not believe himself to be a better DJ than him and that he shouldn't be ranked higher than the artist who inspired him to make music.
He also went on to explain how he will never participate in a voting campaign for the contest and even says that he would try to abolish the list. From the interview:
"In any case, I have never made a call to vote for me and I will never do so. Whether that list should be abolished? I can try, but it will continue. Particularly in Asia, great importance is attached to it. But the only thing that really matters is how many tickets you sell and whether you make people happy."
You can read Het Parool's entire interview with Martin Garrix here.
H/T: Cultr
FOLLOW MARTIN GARRIX:
Facebook: facebook.com/martin.garrix
Twitter: twitter.com/martingarrix
Instagram: instagram.com/martingarrix
SoundCloud: soundcloud.com/martingarrix