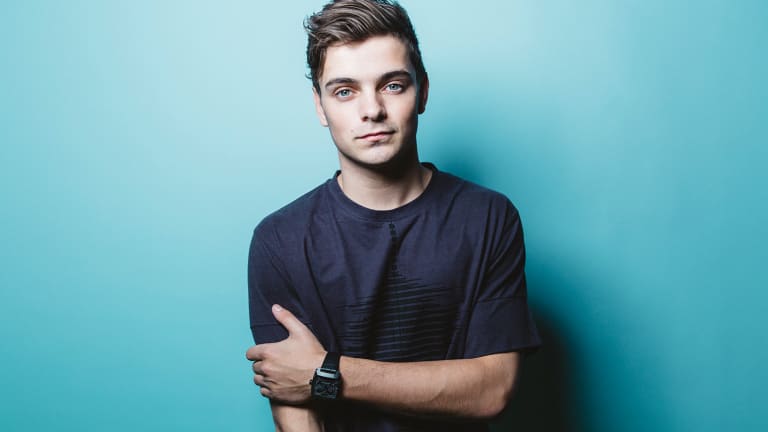 Martin Garrix Attends UEFA Euro 2020 Draw Ceremony
Martin Garrix is embracing his role as the official artist for the 2020 edition.
Martin Garrix attended the UEFA Euro 2020 draw ceremony in Bucharest, Romania where both he and his music were highlighted by the organization. 
Martin Garrix (real name Martijn Garritsen) has been appointed the official artist of UEFA Euro 2020 and will be creating the tournament's official theme which will be released next year. 
Garritsen suited up for the ceremony where he was recognized onstage. When asked about the theme he is working on, he cited music's quality as a universal language as the inspiration for his work. Euro 2020 will be taking place across 12 different European cities next summer. 
The list of destination cities includes Amsterdam, Baku, Bilbao, Bucharest, Budapest, Copenhagen, Dublin, Glasgow, London, Munich, Rome and Saint Petersburg. During the presentation of these host cities at the ceremony, Garritsen's music was performed by the Bucharest Symphony Orchestra. 
As for the UEFA Euro 2020 theme, Garritsen's work will be revealed at the tournament's opening ceremony taking place in Rome on June 12th.
FOLLOW MARTIN GARRIX:
Facebook: facebook.com/martin.garrix
Twitter: twitter.com/martingarrix
Instagram: instagram.com/martingarrix
SoundCloud: soundcloud.com/martingarrix