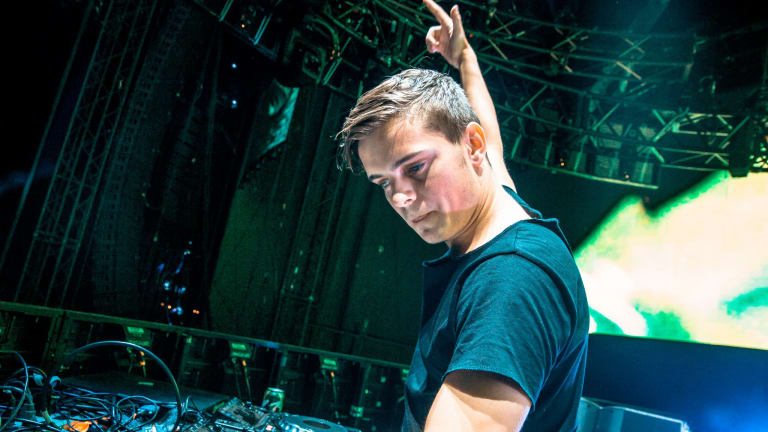 It's Official: Martin Garrix Has Officially Revealed He is YTRAM
The DJ Mag No. 1 DJ in the world has unveiled another moniker.
While most DJs are releasing their track IDs, Martin Garrix released his new deep and tech house alias, YTRAM.
Martin Garrix has had a pretty impressive and successful schedule this past year. Between his release "Scared to be Lonely" with Dua Lipa, headlining Armani Exchange's Fall 2017 clothing campaign, and opening up his STMPD's label and studio, Martin Garrix has another something special up his sleeve.
Last weekend, Martin Garrix revealed his YTRAM moniker (Marty spelled backwards) at Tomorrowland. Prior to the reveal, there was plenty of speculation building up to this point in the past. The video below shows Garrix in a mask, later revealing that the man behind the mask was him.
Martin Garrix has quickly risen to the top of the charts over the years, and it's without a doubt that he will continue to do so being he's such a young prodigy. It's interesting to see which direction the YTRAM moniker will take Garrix. I'm interested in hearing the deep and tech house side of Garrix!
H/T: Billboard