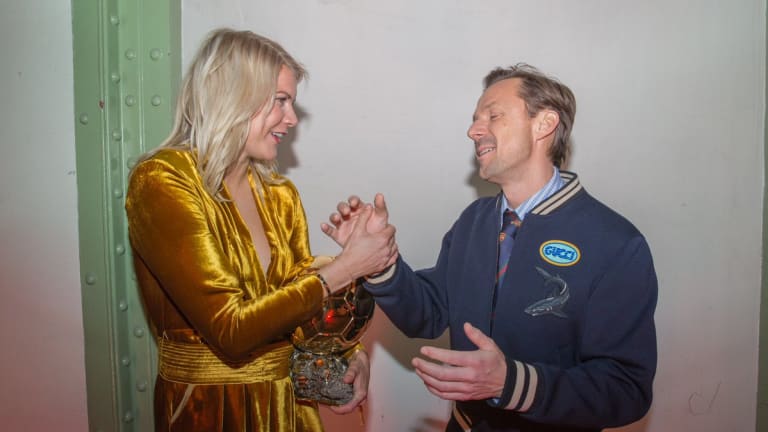 Martin Solveig Under Fire for Asking Ballon d'Or Recipient Ada Hegerberg if She Can Twerk
Martin Solveig apologized but said the video clip has been taken out of context.
French DJ/producer Martin Solveig has sparked outrage for a question asked to Norwegian soccer player Ada Hegerberg during the Ballon d'Or awards ceremony in Paris. Solveig, who had performed throughout the event, asked Hegerberg if she knew how to twerk during her acceptance of the inaugural Women's Ballon d'Or.
In a video clip of the incident, Hegerberg says "no" and appears to have been made uncomfortable by the question. On social media, the reaction was far worse. Charity organization Women in Sports, for instance, issued the following statement:
"The sexist remarks made by Solveig were completely inappropriate and show just how much work is still left to do to create a society that is free from sexism and discrimination. Our Beyond 30 research has shown that nearly 40% of women working in sport have experienced discrimination, while 30% have experienced inappropriate behaviour from the opposite sex."
In response, last night Solveig tweeted, "Apologies to anyone who may have been offended. This was a joke, probably a bad one, and I want to apologise." Today, he followed up by posting a more thorough statement via Instagram:
Ballon d'Or translates to "golden ball," and is an award given to soccer players annually since 1956 by France Football. Ada Hegerberg is the first-ever female recipient of such an award.
Hegerberg told BBC that she did not consider Martin Solveig's question sexual harrassment.
Follow Martin Solveig:
Facebook: https://www.facebook.com/MartinSolveig/
Twitter: https://twitter.com/martinsolveig
Instagram: https://www.instagram.com/martinsolveig/
SoundCloud: https://soundcloud.com/martinsolveig