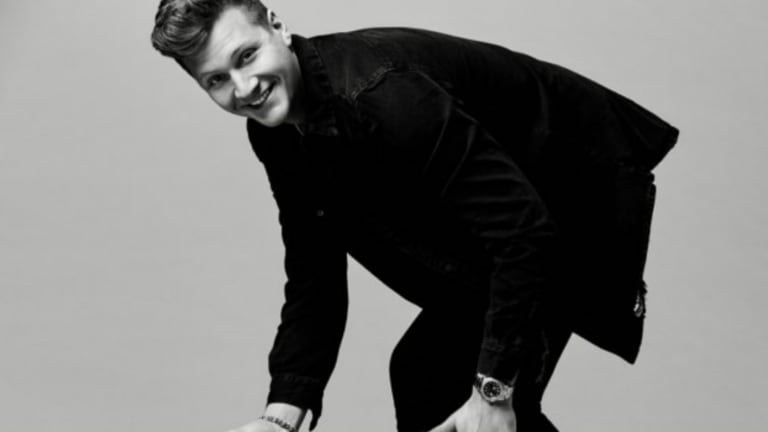 Matoma and Alan Walker set to Perform at The Nobel Peace Prize Concert
Joining the likes of John Legend and Zara Larsson, Matoma and Alan Walker will be performing at the coveted Nobel Peace Prize Concert on December 11 in Oslo!
There are few honors in life greater than getting a Nobel Peace Prize. Another one close enough for folks from the music and entertainment industry is to be performing at the Nobel Peace Prize Concert!

The Nobel Peace Prize Concert is a musical tribute, held annually December 11th every year since 1994 to honor the year's Nobel Peace Prize Laureate. Performers from around the world are proud to join in celebration of this important event, which features genre crossing music ranging from pop and rock to jazz, classical, blues and country.
This years stacked lineup includes big names like John Legend and Zara Larsson but will also be joined by dance music's coveted Norwegian producer/DJ's Matoma and Alan Walker. The impressive list of performers for the 2017 Nobel Peace Prize Concert, will be taking to the stage on December 11th at Oslo's Telenor Arena.
Expressing his excitement about his upcoming performance, the tropical house Producer/DJ Matoma said,

"I'm incredibly proud and honored to announce that I will be performing at this year's Nobel Peace Prize Concert, I'll be coming to Telenor Arena in Oslo on December 11 bringing some special guests, some surprises, and as always, some good vibes and love! The Peace Prize is all about spreading the love, and as you know that's always been my message so I'm humbled and honored to be asked to perform at this beautiful and incredible concert."
The two Norwegians will be only the second EDM acts to play this coveted stage following another fellow Norwegian superstar, Kygo, who took to the stage for The Nobel Peace Prize Concert in 2015.

Matoma is well known in the industry for his innovative playlist 'Hakuna Matoma' which showcases his unique tropical house flair and features collaborations with a who's who of global music stars – Coldplay, Dua Lipa, One Direction, Sean Paul and more!

Hot on the heels of his new release "Slow" with Noah Cyrus, Matoma will preview his new album by embarking upon his 'One In A Million' world tour in January. Featuring stops at Los Angeles' famed Fonda Theatre and NYC's iconic Terminal 5, the 'One In A Million' tour is certified carbon positive by CHOOOSE, an initiative that works with the United Nations to reduce the total carbon footprint and create a climate positive experience.
In addition to that, doing his share of good and giving back to humanity, $1 from each ticket sold on for the U.S. dates on the 'One In A Million' tour will support Red Cross Disaster Relief and proceeds from Canadian concerts will be donated to the Canadian Red Cross. Props to Matoma on taking these iniativies!

Catch him on his tour stops below -
JAN 11 | Gorilla - Manchester, UK
JAN 12 | KOKO - London, UK
JAN 13 | O2 ABC - Glasgow, UK
JAN 14 | Academy - Dublin, IRL
JAN 18 | Commodore - Vancouver, BC
JAN 19 | Ogden - Denver, CO
JAN 20 | Marquee Beer & Stage - Calgary, AB
JAN 25 | Skyway Theatre - Minneapolis, MN
JAN 26 | Neptune - Seattle, WA
JAN 31 | Belly Up - Aspen, CO
FEB 02 | Fonda - Los Angeles, CA
FEB 03 | Warfield - San Francisco, CA
FEB 09 | House Of Blues - Boston, MA
FEB 10 | Terminal 5 - New York, NY
FEB 15 | 930 - Washington, DC
MAR 01 | Necto - Ann Arbor, MI
MAR 02 | Concord - Chicago, IL
MAR 03 | Concord - Chicago, IL
MAR 09 | Samfundet - Trondheim, NOR