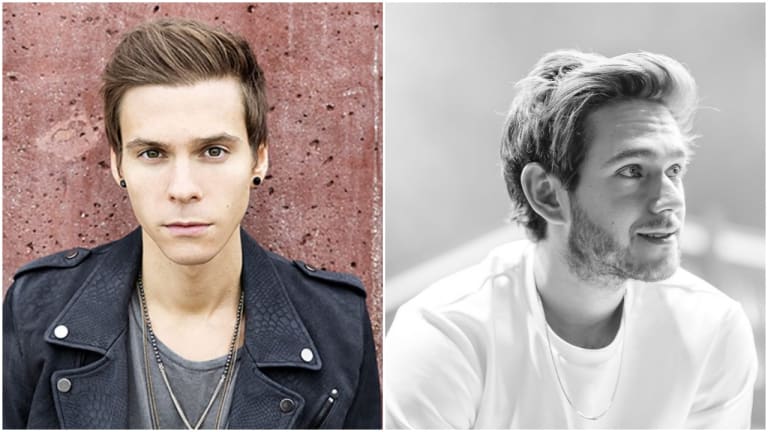 Matthew Koma Airs Grievances with Zedd in Public Social Media Rant
On the anniversary of "Spectrum," Matthew Koma wrote "...My good feelings towards those songs have all but disappeared..."
One of Zedd's most noteworthy collaborators has opened up about numerous instances in which he felt slighted by the German superstar. Matthew Koma has penned an open letter accusing the DJ/producer of intentionally minimizing his role in several of their songs together.
In posts shared to his social media accounts, Matthew Koma (real name Matthew Bair) alleges that Zedd (real name Anton Zaslavski) wrongfully took credit for writing the lyrics for "Spectrum" and "Clarity." Bair had worked alongside Zaslavski on both singles, which ended up being two of the latter producer's most definitive singles. He also claimed that he was not paid for his vocal contributions to "Spectrum" until years later, and that Zaslavski had essentially shelved two of the songs he had produced for Bair's album.
"Unfortunately, my good feelings towards those songs have all but disappeared as they were experienced alongside someone so toxic and self-serving that it occupied the space where any happiness could exist," Bair wrote. "It's not that dramatic of a story and it comes down to something simple. Shitty people suck and when they're successful, people are afraid to blow the whistle."
The timing of Bair's post is of note, as "Spectrum" came out seven years ago today. In his letter, he attributes much of Zaslavski's alleged misdeeds to an inferiority complex which kept him from treating Bair as an equal in their endeavors.
Zedd has not publicly responded to Matthew Koma's open letter at the time of writing.
FOLLOW ZEDD:
Facebook: facebook.com/Zedd/
Twitter: twitter.com/Zedd
Instagram: instagram.com/zedd/
SoundCloud: soundcloud.com/zedd
Follow Matthew Koma:
Facebook: facebook.com/MatthewKoma
Twitter: twitter.com/matthewkoma
Instagram: instagram.com/matthewkoma/
SoundCloud: soundcloud.com/matthewkoma