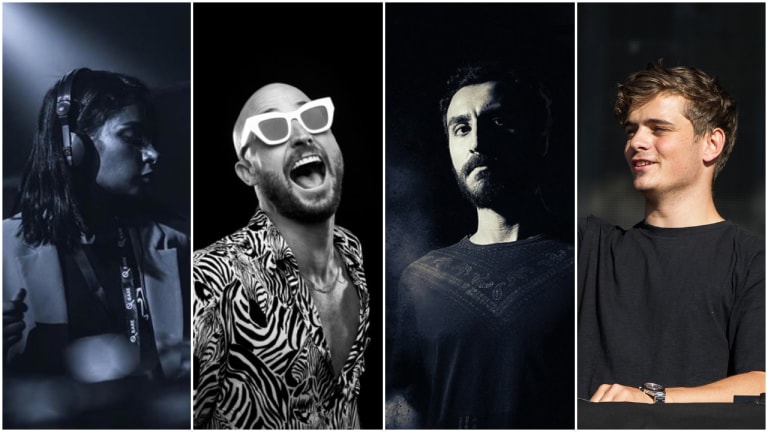 Saudi DJs to Share the Stage with EDM Titans at MDL Beast Festival
Saudi Arabia's biggest electronic music festival showcases area talent alongside major EDM acts.
MDL Beast will mark the biggest EDM event Saudi Arabia has ever seen, and it comes to Riyadh on December 19th-21st. In addition to headliners like David Guetta, FISHER and Martin Garrix, however, the festival will highlight local talent to an to extent not common in similar festival lineups.
The prospect of Never-before-seen B2Bs between some of EDM's biggest names recently turned the heads of fans far and wide. What also sets MDL Beast apart is the how it leverages the resulting exposure to provide a platform for deserving locals. Vinyl Mode, Cosmicat and Dish Dash are among the highest billings on the lineup, which comprises 18 "superstars," 28 international acts, and 24 regional or local artists.
The festival also sits on the forefront of electronic music trends by giving house and techno ample presence on its lineup. Camelphat, Danny Tenaglia, Black Coffee, Marco Carola, and others will represent dance music's traditional side amid its recent worldwide resurgence.
"MDL Beast is more than just a festival," said Ahmad Alammary, a Saudi DJ on the event's staff, in a statement. "Empowered by innovation and technology in live entertainment, it is also a platform with multiple objectives including ongoing seasonal local and global events, online and radio channels, recording studios, and a non-profit foundation promoting music education and therapy. We're confident MDL Beast will be like nothing seen before and we cannot wait to experience this transformative musical milestone."
"I'm so proud of the fact that we're hosting this festival in Saudi; it's a great reflection of the Saudi audience being able to experience the music they love, both local and international, right here in Riyadh," added Cosmicat in her own statement. "As one of the first female EDM DJs here, I'm excited to be flying the flag and representing women on the scene."
MDL Beast promises a "multi-sensory, multi-stage experience" that will combine arts, culture and music in a singular statement. To purchase tickets, see the full lineup, or find additional information, visit the event website.
FOLLOW MDL BEAST:
Facebook: facebook.com/MDLBeast
Twitter: twitter.com/MDLBeast
Instagram: instagram.com/mdlbeast
SoundCloud: instagram.com/mdlbeast