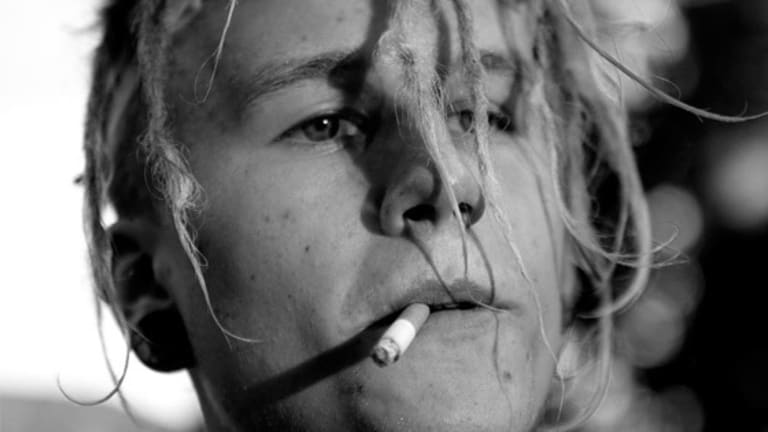 MEDASIN BLESSES FANS WITH 16 UNRELEASED TRACKS IN NEW IRENE MIX
Medasin Unleashes A Fresh Batch of New Music!
There are and always will be artists that just emerge out of nowhere, and manage to become household names within just a couple of years; whether it's with strong marketing, good connections or something else that is highly important and makes the difference.
Medasin is a great example of this; there's undoubtedly something special about the American artist's sound. He's introduced an aesthetic unique to the game, that even though it might sound simple at first listen, it's extremely well composed, designed and textured. 
Going as far back as tracks like "null," up to tracks like his remix for Portugal. The Man's "Feel It Still," which was nominated for Remix of the Year at the Electronic Music Awards 2017, Medasin has produced nothing but quality, which is one of the main reasons for his success.

Now, fresh off embarking on his first headline tour called IRENE, Medasin decided to unleash a 30 minute mix exclusively composed of his own unreleased music. The Irene mix serves as a "Pre-EP EP. I wanted you to have this before I continue working on the more official EP full of features and structure", he wrote, also noting:
"My wish is that you to listen to "Irene" from start to finish and understand me and what I'm going for musically. It has been hard to portray my true musical intentions via doing big remixes of pop songs. those are fun, but they don't represent me like this does. This is special."
It truly is special. It's a thrilling journey into the depths of Medasin's creativity; dark and thoughtful while going from down-sampled piano melodies to distorted 808's and from smooth, natural atmospheres to sophisticated sound design. Showcasing a big number of styles, this mix is the perfect warm-up for Medasin's highly anticipated EP, as well as what's to be expected from the tour.
Get tickets for the IRENE Tour here: http://medasinmusic.com
Follow Medasin: 
Facebook: facebook.com/Medasinmusic
Instagram: instagram.com/medasin.music
Twitter: twitter.com/MedasinMusic
Soundcloud: soundcloud.com/officialmedasin