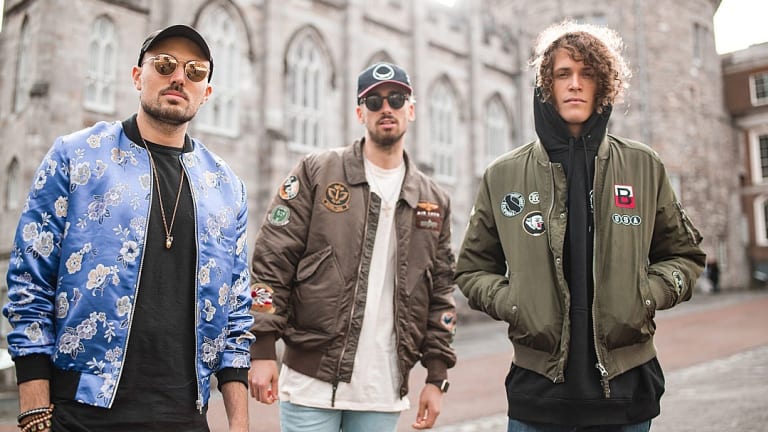 Boston's Mémoire Nightclub Opens Doors with Huge Lineup and Exclusive Playlist from Cheat Codes
Big Night Entertainment Group opened Mémoire Nightclub in the Encore Hotel on Boston Harbor and shared an exclusive playlist from multi-platinum electronic trio Cheat Codes.
On June 23rd, a brand-new nightclub named Mémoire Nightclub will open its doors in Boston, kicking things off with a huge and incredibly diverse opening week of A-List dance music talent.
Owned and operated by Big Night Entertainment Group (BNEG), the very same hospitality group that owns celebrated entertainment venues such as The Grand and Shrine, as well as local hotspots Red Lantern and The Scorpio Bar, Mémoire offers fans the opportunity to see their favorite electronic artists perform at the opulent new multi-billion dollar Encore Hotel on Boston Harbor.
Designed to be one of the most lavish nightlife destinations in the New England region, Mémoire will hold up to 650 guests and cover 8,000 square feet of glistening gold surfaces, plush accent details, luxurious leather contours, custom-designed marble tables, and sparkling hand-blown glass chandeliers. In order to create the ultimate fan experience, Mémoire will also feature cutting-edge video and LED technology, immersive visual experiences, unparalleled lighting design, and a tailor-made made Funktion-One sound system perfectly crafted for the entertainment space.
Taking full advantage of its industry-leading accouterments, Mémoire launches with a stellar opening week lineup of world-class talent: world-famous DJ and entrepreneur Steve Aoki, the legendary DJ Diesel (Shaquille O'Neal), R3hab, Vice, Don Diablo, and multi-platinum electronic trio Cheat Codes, who have also curated an exclusive Mémoire launch playlist for EDM.com.
On the topic of the playlist, Cheat Codes told us in a joint statement:
"Hey EDM.com, we made this playlist for you featuring our new song 'I Feel Ya' featuring Danny Quest and Ina Wroldsen, as well as 14 of the top dance songs we've been blasting this month! Come see 'I Feel Ya' live at one of our upcoming tour dates! We'll be at the Mémoire in Boston on June 28th as well as hitting Vegas and New York - grab a ticket here and check out our playlist below."
Click here to purchase tickets, reserve a table, or check out Mémoire's upcoming events.
FOLLOW MEMOIRE NIGHTCLUB:
Website: bneg.com/memoire
Facebook: facebook.com/memoireboston
Twitter: twitter.com/memoireboston
Instagram: instagram.com/memoireboston
FOLLOW CHEAT CODES:
Website: cheatcodesmusic.com
Facebook: facebook.com/cheatcodes
Twitter: twitter.com/CheatCodesMusic
Instagram: @cheatcodes
Soundcloud: soundcloud.com/cheatcodesmusic