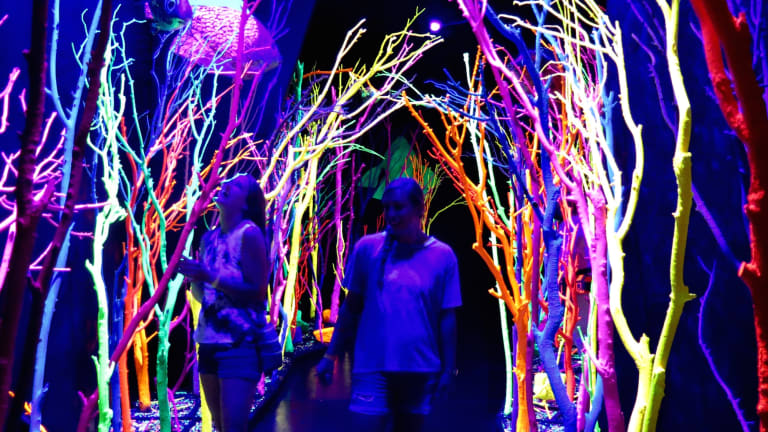 O.penVAPE's Cannabis-Inspired Festival Features Immersive Art Sponsored by Meow Wolf
Hotel Garuda and Louis Futon are slated to perform at O.penVAPE's Far Out Factory launch.
Denver makes more sense than just about any other locale as the setting for a cannabis-themed immersive arts experience. O.penVAPE has taken note, and now the vaporizer manufacturer has announced the launch of a Meow Wolf-sponsored event brand called Far Out Factory.
In addition to fully immersive art exhibitions, craft cocktails, and food vendors, Louis Futon and Hotel Garuda are billed for the occasion. Locals like RumTum and Erin Stereo will also perform at the inaugural event.
Speaking on Far Out Factory, O.penVAPE parent company Organa Brands Director of Marketing Brittany Hallett has said:
"Far Out Factory is an event that's meant to elevate the cannabis event experience. Cannabis is a plant steeped in culture, ritual and celebration, and cannabis events as they exist don't speak to that ­ instead they are just people in booths trying to stuff your bags with coupons. With Far Out Factory, we want to flip that experience on its head and create an event that cannabis enthusiasts can immerse themselves in and truly experience. With the incredible Denver artists we've been able to partner with, we will be bringing each of our five brands to life in a really fun and interactive way."
The launch of Far Out Factory will take place at Rock Drill in Denver, Colorado on Saturday, October 13th. For more information or to purchase tickets, visit the event website.