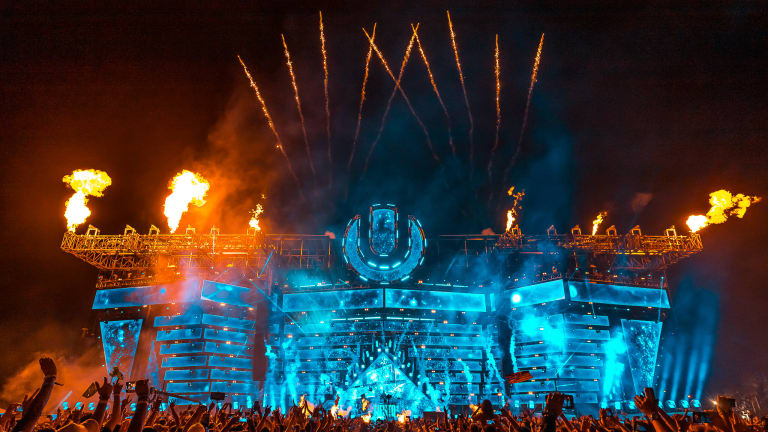 Miami Beach Votes Against Approaching Ultra About Relocating to South Beach
The City of Miami Beach Commission held a meeting to decide whether they should initiate talks with Ultra about relocating to Lummus Park.
Ultra Music Festival has one fewer potential host in regards to their 2020 relocation. Less than 24 hours have passed since the Homestead City Council approved a 10-year contract that would allow the festival to run until 2:00 AM at the Homestead-Miami Speedway. Now, the City of Miami Beach Commission has voted 5-2 in against letting their manager approach Ultra's organizers about hosting the event at Lummus Park. 
In his initial remarks, commissioner Ricky Arriola mentioned the issue of rambunctious Spring Breakers negatively impacting Miami Beach. At one point he suggested that officials might propose to Ultra that they hold a smaller satellite event on the island, and expressed an unwillingness to let the festival run until 2:00 AM as had been negotiated by the Homestead City Council.
When the commission opened the floor to the public, those for, against and on the fence about Ultra's relocation to Miami Beach shared their perspectives. Hoteliers and club owners predictably spoke in favor of hosting the festival, with other residents questioning whether the city's infrastructure could support the event. A spokesperson on behalf of Miami Beach Pride was among those who expressed concerns - namely that their event was only a few days after Ultra and needed a five-day load in.
By and large, the City of Miami Beach Commission Meeting exhibited far more openness to Ultra than last year's deliberations leading up to their Virginia Key relocation. In the end, however, the commissioners voted against them approaching the festival's organizers.
Ultra Music Festival debuted in 1999 in Miami Beach's Collins Park. By 2001, the event had outgrown their home location and moved to Bayfront Park on the mainland. Last year the Miami City Commission voted down the festival's contract to remain at Bayfront in 2019 and beyond. After a tumultuous 2019 edition on Virginia Key, the festival's organizers were set to participate in a May 9th meeting to determine whether they would remain on the island. The day beforehand, however, they announced plans to host the 2020 event outside of Miami.
Following a "City of Miami Sunshine Meeting" that revealed officials' desire to lure Ultra Music Festival back downtown, the matter is set for further discussion on May 27th.
FOLLOW ULTRA MUSIC FESTIVAL:
Facebook: facebook.com/Ultra
Twitter: twitter.com/ultra
Instagram: instagram.com/ultra/