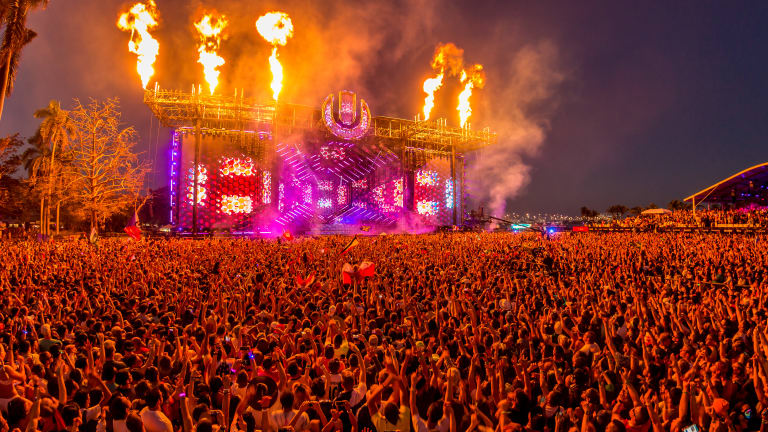 Miami Officials Want Ultra Music Festival to Return Downtown
Live tweets from a City of Miami Sunshine Meeting reveal that commissioners want to keep Ultra from leaving.
Less than two weeks have passed since Ultra Music Festival's organizers announced that the three-day event would take place outside Miami in 2020. Officials organized a "City of Miami Sunshine Meeting" soon after, and live tweets from the affair suggest that they're keen on seeing the gathering return to its hometown of 21 years.
During the meeting - at which commissioners Ken Russell, Keon Hardemon, Joe Carollo were present - Miami City Manager Emilio Gonzalez stated that the loss of Ultra was a blow to the city. "That kind of economic impact for the residents of our city, I think it's a huge loss," he said. "It's unfortunate. If there is anything I can do to get them to reconsider, I would be happy to do it."
Hardemon noted that the festival's relocation to Virginia Key had been far from ideal and then got in an argument with the island's council member, Luis Laredo. Gonzalez concluded the meeting by expressing a desire to negotiate with Ultra's organizers for a return to downtown rather than Virginia Key. The matter is set for another discussion on May 27th.
Tomorrow, a separate group of Miami officials will convene to discuss the 2020 edition of Ultra Music Festival. Last week, Miami Beach Commissioner Ricky Arriola proposed that the festival take place in Lummus Park to "serve as the counter-programming mechanism against the unorganized chaos that was Spring Break 2019 on Miami Beach." 
Official dates have not been announced for the 2020 edition of Ultra Music Festival. For more information or to purchase tickets, visit the event website.
FOLLOW ULTRA MUSIC FESTIVAL:
Facebook: facebook.com/Ultra
Twitter: twitter.com/ultra
Instagram: instagram.com/ultra/