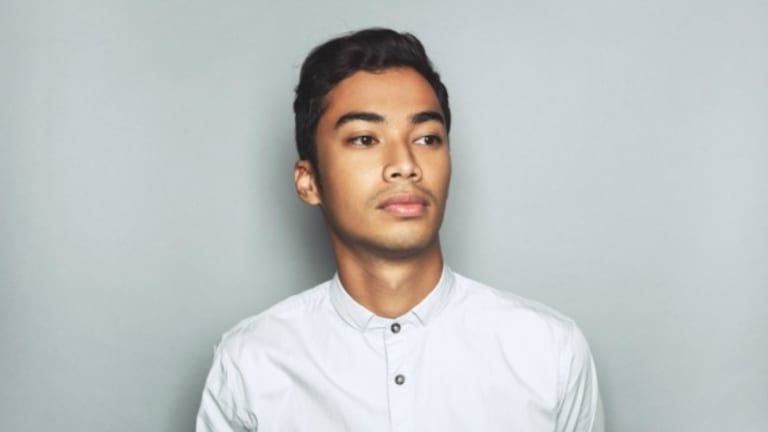 Michael Brun gives One Republic's 'Lift Me Up' a Tropical Spin in his Official Remix [Listen]
Michael Brun's official remix for One Republic's "Life Me Up" is here and its a must listen!
Michael Brun is undoubtedly one of the biggest names to come out of the sun-drenched Caribbean island of Haiti in recent years. Born to parents who were music aficionados themselves, Brun's influences were diverse and widespread to say the least. From the percussion-heavy Rara to the Afro-groove music of his native Haiti, they also spanned from disco to synth pop. Being a trained musician began for him in his very early years, however he took up DJing and EDM production as a hobby at the age of 16 after moving to the US.
Years of hard work and his search for a unique sound eventually paid off and he slowly paved his way as an up and coming artist to look out for. Not only did he make stellar remixes for dance music titans like Tiesto, Calvin Harris and Armin van Buuren, but he had no lack of collaborations either! Support and recognition came early for him from the likes of Billboard, DJ Mag and Rolling Stone, cementing Brun's position as a breakout talent. 2014 however saw Brun take things up a notch with a mainstage slot at Ultra Music Festival in Miami followed by a closing set from Coachella's famed Sahara tent! Kicking off 2016, Brun created his career-defining song, "Wherever I Go." The original song was a collaborative effort with the students of the Audio Institute school of music in Haiti, which Brun himself has done an immense amount of good for.
In an interview with Billboard during Miami Music Week earlier this year, Brun also expressed his joy at Caribbean and African rhythmic sounds making their presence felt loud and clear more than ever now even in mainstream Pop and EDM scene. With music from the likes of Major Lazer, Drake and Rihanna showing this trend, it could only mean great things for the direction Brun personally began.
This one's been some time coming since this tweet from One Republic popped up in February. Today Brun finally released an official remix of their recent hit, "Lift Me Up." As Brun himself has explained in the past, Haitian music in itself is very rhythmic and danceable in nature. And so, it comes as no surprise that this remix is decisively more dance oriented than the original, adding playful synths and percussive builds that are akin to Bruns signature sound. What began as being just another run of the mill remix, caught the ear of Ryan Tedder and went on to get transformed into an official remix of the track! A perfect blend of wonderful songwriting clubbed with groovy beats which lay close to where Brun heads with his personal project, resulted in this remix being one we can't stop hearing! It has us dreaming of a nice summer day on a Caribbean beach, a drink in hand and this track in the background - Bliss!
Along with his tireless efforts to bring to the world Haitian sounds and artists, Brun is also one of the most in-demand remix producers in electronic music today. While currently organizing the second annual 'Wherever I Go' Festival in Haiti, to raise funds for the Audio Institute Brun has no plans on stopping churning out high class music, may they then be in the form of original EP's or remixes.
Hear or shall we say get ready to groove to the official "Lift Me Up" remix by Michael Brun here!