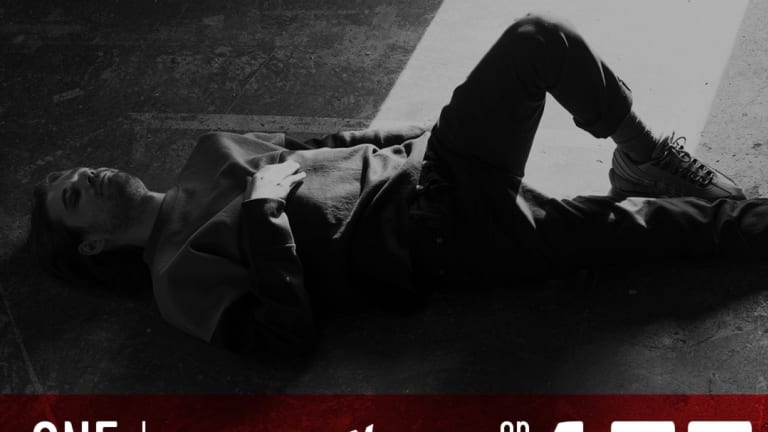 Michael Calfan Stars On Beats 1 One Mix This Weekend
From big room to soul house.
This weekend, Michael Calfan joins Beats 1's weekly radio show, One Mix for a special performance, as announced by Anna Lunoe on last week's Dance Chart. He's set to drop 3 of his latest tracks, plus a stellar remix of Cash Cash's "Finest Hour."
Tune in here.
Air Date: Friday 6th July 2018 - 21:00 LA / 00:00 NY / 05:00 UK
Dubbed "Soul House," Michael Calfan's style is dance floor ready yet smoothly emotive. A playful blend of deep house sounds, bright melodies and impassioned vocals. Considering he started off producing big room, the transition is bold and creative. FYI, he was discovered by fellow Frenchman Bob Sinclar
The Parisian producer broke through the charts back in 2014 with his hit single "Prelude," released on Spinnin' Records. Other tracks, like "Treasured Soul," "Thorns" and "Resurrection" also drew critical attention.
Away from the decks, Michael Calfan had lots to share with Beats 1. The biggest misconception about dance music, the best advice for new producers, and his dream collaborator, to name a few things.
First show experience?
A club in Paris called Le Vogue in 2006
First time you brought your mom to one of your shows?
Not yet, feeling super shy to do it!
The artist who inspired you to become a musician?
Daft Punk, Pharrell, Armand Van Helden, Fatboy Slim and of course many more!
Guilty pleasure record?
The Cardigans - Lovefool
Desert-island dance record?
Stardust - Music Sounds Better With You
Dream B2B partner?
Pharrell
Favorite BPM?
For DJ Set 126, when I'm Producing between 118 and 128
Piece of gear you always need on the road?
My neck pillow
All-time favorite festival?
Tomorrowland
Biggest misconception about dance music?
That it's not only to make people dance, it's also a vibe
How often do you get out and have fun, and where do you go?
I have some DJ friends who played in a club in Paris called Raspoutine, love to go there.
City with the most underrated dance scene?
San Diego, every time I play there, I feel I'm in London or New York!
Industry prediction for the next year?
A mix between Techno beats, pop vocal and disco sample filtered
Best piece of advice for new producers?
Sample stuff to get sound texture that no one has, listen to old stuff, future is in the past
Dead or alive, who would be your dream collaborator?
Michael Jackson. Not even to collaborate, but just to be a little fly in the studio and check out how he was writing.
What is one of the unique experiences you've had backstage?
One day I received a big painting of me, weird but cool!
What's your favourite throwback track?
Modjo - Lady
What's one track that fans always lose their mind to?
Treasured Soul
What was the first album you ever bought?
Cruel Intentions movie soundtrack
Name one remix that you think is better than the original?
My head Is A Jungle (MK remix) - Wankelmut 
What song would you want (god forbid) played at your funeral?
If I Ever Feel Better - Phoenix 
What's the perfect sunset track?
Overnight - Parcels 
What song do you listen to cheer yourself up?
Back In Black - AC/DC