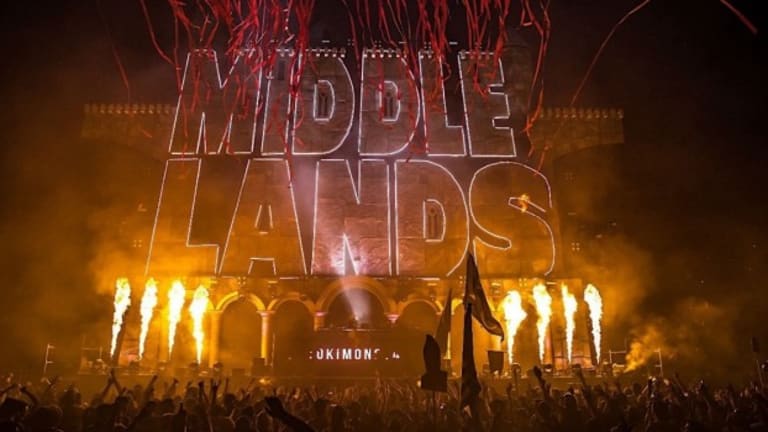 Middlelands Had its First and Last Year at the Texas Renaissance Festival Grounds
Hear ye, hear ye! You're going to want to read this!
Earlier this May, Middlelands debuted at the Texas Renaissance Festival grounds. This made for an unexpected yet beautiful festival where the top EDM artists met a complete medieval experience. Called "an Adventure for the Ages", Middlelands definitely did not disappoint.
On Friday, Texas RenFest officially announced that they would not be holding the festival again in 2018. The reasoning behind this decision lies within the various noise complaints received about the festival as well as how trashed the grounds were afterwards. According to KHOU, a local news outlet, a town hall meeting was held last Thursday where neighbors were able to voice their concerns.
Texas RenFest manager Terre Albert released an official statement about the decision late last week. It read:
"TRF is always looking for new ways to bring fun and magic to the Houston area, which is why we partnered with Insomniac, C3 Events and Live Nation, to create the Middlelands music festival on our grounds. Middlelands was a great success and brought over 60,000 people to the area from all over the country and the world. However, after a meeting with executive leadership and based on Texas Renaissance Festival's overall mission, we've have made the decision to not move forward in hosting the event again."
The Insomniac CEO and Founder Pasquale Rotella, who produced Middlelands, also issued a statement encouraging fans that the festival will indeed return next year. He said:
"We were very surprised and disappointed by the decision announced by the Texas Renaissance Festival (TRF) to no longer host Middlelands (MDL) at the Texas Renaissance Festival Fair Grounds. From the beginning, MDL producers set out to create a safe and enjoyable experience for both attendees and residents in the surrounding neighborhoods, with hopes to stimulate the growing local economy. Contrary to news reports, the producers of MDL traveled to Houston for the Town Hall meeting but were subsequently told it was cancelled by TRF officials. We fully appreciate the beauty of Todd Mission and the nearby areas, and were prepared to implement residents' feedback in order to transform MDL into a valued community event. An astounding 66,000 guests attended the inaugural MDL festival, with many sharing their positive experiences. To our fans, rest assured we plan to return."
A new location hasn't yet been picked out for the 2018 edition of the festival, but there is plenty of time until next May. Middlelands was hugely successful this year and took attendees back in time with camping, games, and multiple stages. No matter where the event is held next year, we're already excited. Are you?
H/T: Dancing Astronaut