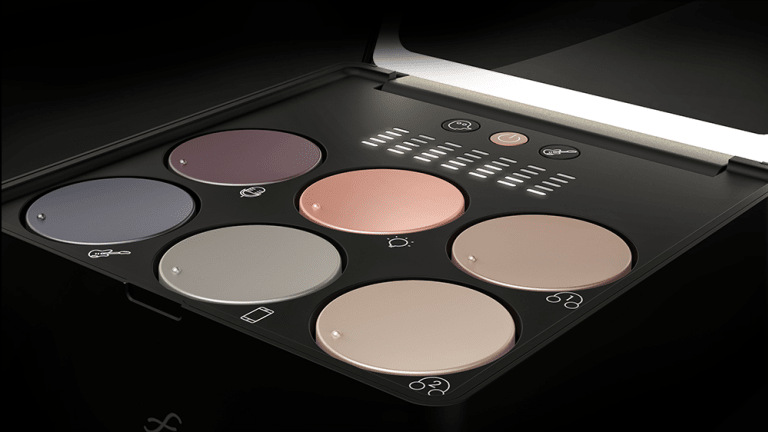 MIDIPLUS Sparks Controversy with Sexist Audio Interface Concept
MIDIPLUS didn't foresee the PR nightmare ahead when they thought up Mirror.
Taiwanese hardware manufacturer MIDIPLUS made a faux pas that likely lost them potential business in the Western world. The product design and accompanying literature for their Mirror audio interface has elicited outrage for its overtly sexist overtones.
As can be seen in Mirror's page on the MIDIPLUS website, it's toylike product design is meant to mimic that of a makeup box. In broken English, the verbiage below touts it as an "audio interface specifically designed for females" inviting visitors to "twirl the colorful eye-shadow shaped knobs [sic]" and "glance at the equalizer LED."
The advertisement has generated backlash from the electronic music community, with female DJ/producers among the most vocal. "You might as well make a CDJ that looks like a stove," tweeted Chicago DJ/producer The Black Madonna.
"I genuinely know my way around an audio interface better than eye shadow so this terrifies me on multiple levels," tweeted U.K. artist Shura.
Taiwanese attitudes towards women's rights extend back over 100 years to when they adopted Japanese marriage laws while under the latter country's rule. Although revisions made to family law around the turn of the millennium have improved matters, many of the country's cultural norms would still be considered misogynistic in the context of the Western world.
MIDIPLUS has not publicly responded to any outcry over the Mirror audio interface at the time of writing.