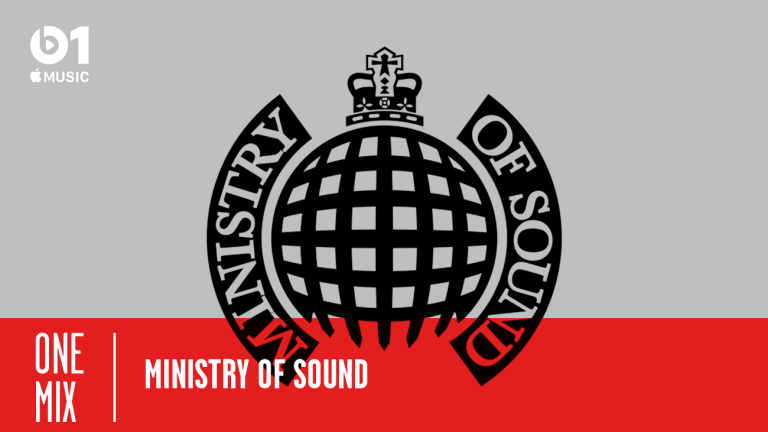 60 Minutes of House with London Club Brand Ministry of Sound on Beats 1 One Mix
Kickstart the weekend with a mix featuring Calvin Harris, MK, Solardo, Erick Morillo, Lee Foss, Black Coffee, David Guetta, and The Blaze
Global clubbing brand Ministry of Sound raid the airwaves this weekend on One Mix, Beats 1's weekly radio show. GuyMac takes the decks, celebrating the launch of Apple Music's exclusive Annual 2018 playlist. Expect plenty of house music with tunes from artists like Calvin Harris, MK, Solardo, Erick Morillo, Lee Foss, Black Coffee, David Guetta, and The Blaze.
Tune in here exclusively on Apple Music.
Air Date: Friday 9th November 2018 - 21:00 LA / 00:00 NY / 05:00 UK
London hotspot Ministry of Sound cropped up back in 1991, a far cry from the commercial powerhouse it is today. In its inception, the nightclub was inspired by New York's house venues, finding its home in an old car park in South London.
The neighborhood wasn't the best, and the first night lacked alcohol and proper lighting. But, from the get-go, there was no compromise on sound. Great speakers and a dance floor built for bone-induction gave Ministry of Sound a distinct identity. DJs Jazzy M and Paul Oakenfold accompaned founder Justin Berkmann in providing the tunes that first night, kickstarting modern UK club culture.
Back then, Ministry of Sound was the first nightclub of its kind to receive the UK's 24-hour music and dance license - one granted smoothly because the nightclub chose not to serve alcohol. A bold move at the time, and one that befuddled critics and clubs alike.
Yet with its emphasis on sound over everything, the venue gained popularity like wildfire, largely through uncanny word-of-mouth appeal. Popular American house music DJs like Tony Humphries, Larry Levan, Frankie Knuckles, and Roger Sanchez playing on a stellar sound system gave it a staggering draw.
Ministry of Sound has a 65-speaker, 22-channel sound system loud enough to tear one's eardrums. Typically, the sound levels don't even go over 45%. Also, it was the first club to experience Dolby's revolutionary Dolby Atmos technology, adding dimensional layers to sound travel on the dance floor.
Flash forward to today, and Ministry of Sound has grown into a global entertainment business with an independent music label, an online radio station and over 2,000 worldwide events each year. The once underground London nightclub has emerged to the forefront of the UK dance music movement - but even seventeen years later, it maintains an uncompromising thirst for sonic prowess.
Follow Ministry of Sound:
Facebook: https://www.facebook.com/ministryofsound/
Twitter: https://twitter.com/ministryofsound
Instagram: https://www.instagram.com/ministryofsound/