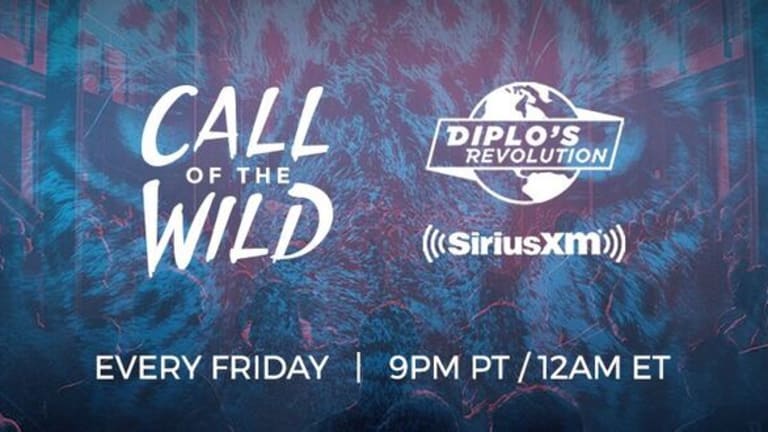 Monstercat: Call Of The Wild Now On Diplo's Revolution, SiriusXM
Tune in via SXM CH.52 every Friday 9PM PST/12AM EST
The Monstercat: Call of the Wild (COTW) radio show is joining the Diplo's Revolution family today on SiriusXM. Those tuning in on channel 52 on SXM every Friday at 9:00 PM PST/12:00 AM EST will enjoy what has been an essential piece in bringing the Monstercat community together for more than 4 years, fostering a tight-knit family that is the foundation on which the label has been built. 
COTW is the hour-long radio podcast that features Monstercat songs highlighted in a number of segments. Viewers can expect to hear spotlights, exclusive unreleased tracks, throwbacks from the label's classics, B2Bs, and artist takeovers. Since 2014, this weekly podcast has been providing fans of the label a one-stop shop for all things Monstercat. Now that it's on SiriusXM, under the legendary producer Diplo's guidance, it's sure to gain even more traction than ever before.
"Having Monstercat: Call of the Wild come to Diplo's Revolution has been a dream come true," said Monstercat Head of Live Programming Dan Scarcelli. It has been incredible to watch the community surrounding COTW grow over the years, and cannot wait to have it on a channel alongside so many other amazing shows. It is truly an honor!"
Monstercat is one of electronic music's most influential independent record labels. Founders Mike Darlington and Ari Paunonen established the label back in 2011. Since moving to Vancouver, British Columbia, they have built a roster of world-renowned artists including Pegboard Nerds, Kuuro, Slumberjack, Tokyo Machine, SLANDER, Marshmello and many more. The company's mission is to connect artists with fans in a way that nurtures the spirit of sharing and family.
Monstercat is a label finely in-tune with an audience that communicates primarily in the online realm. Notable achievements include over 6.8 million YouTube subscribers between its Uncaged and Instinct channels, 22 number one chart-topping albums on iTunes, as well as over 2 million streams per day on Spotify.
Monstercat: Call Of The Wild will premiere tonight on Diplo's Revolution channel 52 on SiriusXM at 9:00 PM PST/12:00 AM EST. 
FOLLOW MONSTERCAT:
Facebook: https://www.facebook.com/monstercat
Twitter: https://twitter.com/Monstercat
Instagram: https://www.instagram.com/monstercat/
Website: https://www.monstercat.com/