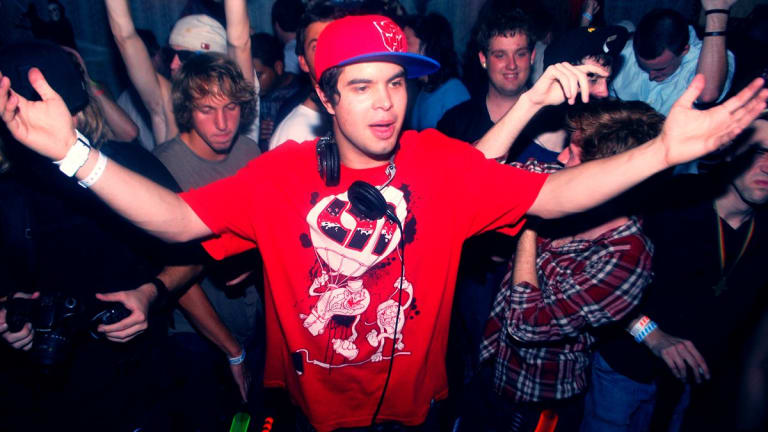 More Datsik Allegations Come to Light
One victim details communications describing an assault as far back as 2013.
Over the past six months, the internet has become a veritable battleground rife with allegations of sexual assault and sexual misconduct. 
The downfall of movie mogul Harvey Weinstein was the first domino in a string of sexual assault allegations brought against many influential and powerful men. The #MeToo movement has given a new voice to many victims of sexual assault who have been empowered by the strength of fellow survivors to come forward with their stories about how they have been victimized at the hands of powerful men.
Careers toppled as men like Matt Lauer, Louis CK, Kevin Spacey, and many more have been held accountable for using their influence to avoid persecution for their predatory behavior. The #MeToo movement has also had an impact in the music world, with producer The Gaslamp Killer's career leveled by victims sharing their stories on Twitter.
The most recent social media meltdown took place last week, however, as longtime dubstep figurehead, Datsik fell from grace following a victim's comments surfacing via Facebook. The allegations centered around Datsik sexually assaulting an incoherent woman who did not have the capacity to give legal consent. Datsik, real name Troy Beetles, has also come under fire for a string of misogynistic tweets, including confirmation of the meaning of "Tulsa", a term written on all access laminates to denote the recipient's status as "a slut."
This current wave of allegations has brought Datsik's career to a screeching halt. On March 15th, 2018, Beetles was dropped from his management company Deckstar Management, as well as his booking agency Circle Talent Agency. From there, Beetles was forced to step down from his record label Firepower Records and has either canceled or been dropped from every future tour and festival performance.
Now, however, EDM.com has been contacted by yet another alleged victim in regards to sexual assault claims against Beetles, this time stemming from events as early as 2013. The alleged victim (who wishes to remain anonymous) has shared with EDM.com several e-mail communications she had with Datsik's (now former) management company Deckstar. These email exchanges took place during the height of the #MeToo movement in October of 2017, and cover in detail the account of how she was a victim of rape following Datsik's London Fabric gig in April of 2013.
In the alleged victim's story, the woman reveals that she blacked out on the toilet after arriving to Beetle's hotel room, regaining consciousness briefly only to realize that Beetles was having sex with her in the shower, before blacking out again soon after. The woman claims that she was in extreme pain the following day, and to her horror discovered that her tampon from the night before had not been removed prior to the incident - without this realization, she could have suffered severe complications from Toxic Shock Syndrome.
The woman also alleged that a close friend of hers was also a victim of Beetles after a different event, this one occurring in New York. In both instances, the women claim that Beetles gave them alcohol until they were incoherent and that he then took them to his hotel room where he had sex with them without their ability to give consent. 
Within 24 hours of sending her allegations of rape to Deckstar Management, the alleged victim was contacted by a crisis management publicist from a Public Relations firm. In their brief exchange, the alleged victim was pressed for more information and was also asked, "What is it that you're looking for?"
The woman states that she did not request a settlement, and simply asked for a letter of apology from Beetles. According to the woman, she has never received any follow-up communication.
She also noted that her reason for initially contacting Deckstar was to bring awareness to the issue and to help prevent other women from becoming victims.
I hope this helps in some way, and any other women out there come forth so the truth can be known. Many times a perpetrator is a victim too. I hope Troy gets some help. It's clear he needs it. And I hope the women who he's harmed find peace. I was a victim, but I don't hold onto that. I live my life in the present moment, and I hope other women can find a way to relenquish their pain too so it doesn't hold them back.
We have reached out to Deckstar Management for comment and will continue to update this developing story.
Update 3/20 at 11:30am: The public relations firm has commented that they were never under contract by Deckstar for this particular matter and did not manage the follow-up response to these allegations. By request, the organization's name has been removed.