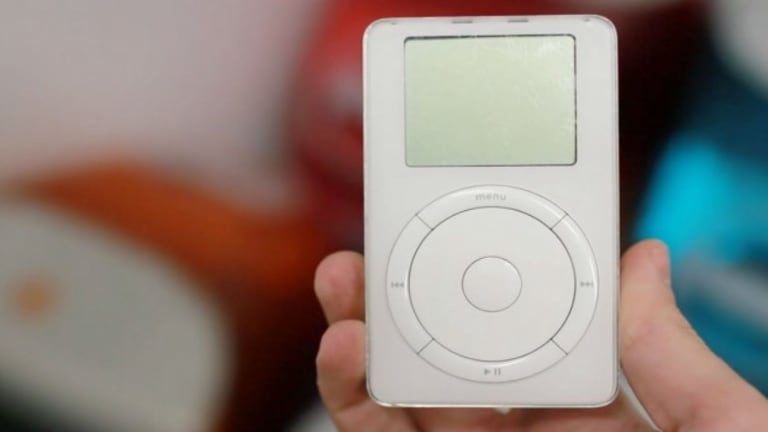 MP3 DEVELOPER SCRAPS LICENSING PAVING THE WAY FOR ITS OFFICIAL END
Saying goodbye to a little piece of our childhood.
Say farewell to the MP3.
The Fraunhofer Institute for Integrated Circuits, developer of the MP3, recently announced that its "licensing program for certain MP3 related patents and software of Technicolor and Fraunhofer IIS has been terminated."
Before anyone starts scrambling to check if the music on their dusty old iPod stopped working, know that the the decision is largely symbolic. The end of licensing does not mean songs on your MP3 player will stop working. The MP3 still exists online too, with file sharing via torrent sites, which offer free music files in various formats, including FLAC, Ogg Vorbis, AAC and MP3. But podcasts are what is really keeping it afloat. According to podcast analytics firm Blubrry "60 percent of podcasts are downloaded for playback on-demand," largely in MP3 format. In general, however, it has been replaced as a primary audio format.
Since it died out of widespread use quite a while ago, the official termination of the MP3 should come as no surprise. Given how we have been innovating, and adapting to new technology swiftly, seamlessly and efficiently in recent times, it was inevitable that we would move on from it as quickly as we attached ourselves to it.
One of the reasons for its downfall is that the developers of the MP3 were using incomplete data on how human brains grasp sonic information. In turn, the MP3 was ultimately banking itself on inaccurate grounding as to how we perceive sounds. Since psychoacoustic research has evolved over the years, new developments, information and technology have come to light, making the foundation the MP3 stood on outdated and obsolete.
In today's fast paced, constantly evolving era, obsolescence has become a norm. Large brick cell phones have been replaced by ergonomic touch screen smart phones, bulky televisions have been tossed aside to make way for sleeker models and the MP3 has been retired by Advanced Audio Coding (AAC). Inevitably, AAC offers superior sound quality compared to MP3. Moreover, it takes up less storage space, which is another huge advantage. Fraunhofer even stated, "Most state-of-the-art media services such as streaming or TV and radio broadcasting use modern ISO-MPEG codecs such as the AAC family or in the future MPEG-H. Those can deliver more features and a higher audio quality at much lower bitrates compared to MP3."
While the MP3 may be out of the limelight, it has seen its days of stardom. During the broadband days of the internet, it allowed simpler downloading of audio files and pushed a host of outsiders to join the cyber landscape. In this Napster era, the MP3 enabled millions of users to illegally file-share music via the internet, ultimately allowing them to download songs for free. This changed the music industry forever, driving forward the digital age of music.
With that, it spurred the development of legal avenues to obtain digital content as well. This gave rise to the Apple iTunes Store and the iconic iPod, which really paved the way for Apple to be the groundbreaking company it is today.
Conclusively, the MP3 has had a far-reaching impact on the music industry, and will never be forgotten! However, unlike vinyl, it seems inconceivable that MP3 will ever have a nostalgic resurgence. Anyways, the average listener does not even care about the format of their music, so the MP3 dying out may be largely inconsequential. But for those who spent their time on Limewire and other P2P applications spending hours downloading singles they never thought they would get their hands on, the MP3 will always be special.
H/T: NPR