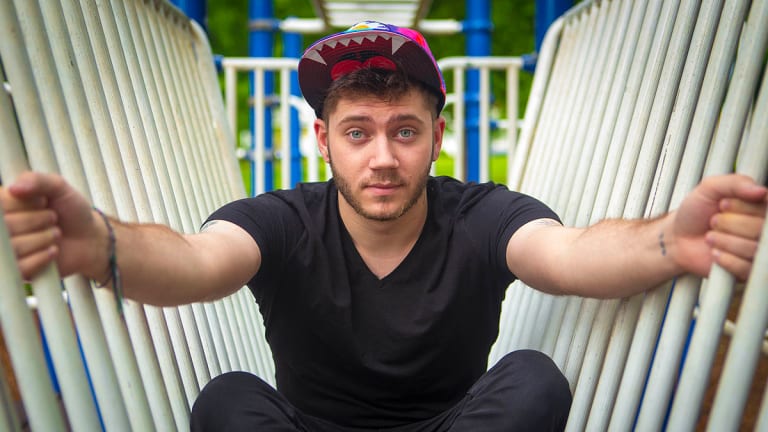 MUST DIE!: "You're a Pussy if You Don't Like House Music"
MUST DIE! fired back at fans who complained about a DJ with whom he shared the stage.
MUST DIE! has gone to profane lengths to defend an artist who opened for him at Stereo Live in Houston, Texas last night. Although his remarks may alienate some of the less sonically open-minded members of his fan base, they'll likely earn the favor of dance music's more tenured following.
In an impassioned Twitter rant, MUST DIE! (real name Lee Bates) addressed comments made about the artist who played before him, Albert Fix. "People were complaining to me, thinking that I'd think it's cool to only like dubstep," he wrote. "Here's the thing... you're a pussy if you don't like house music."
In a reply tweet, Ray Volpe echoed Bates' sentiments. "I think I know who you're talking about and he throws down some great house sets," he wrote. "I was loving it before mine the other week." Party Favor also showed support in one of the threads.
Bates is himself a Houston native, although he is currently based in Seattle, Washington. His stage name is derived from the film title John Tucker Must Die, and he has released studio-length albums since 2012.
MUST DIE!'s Twitter tirade has not elicited significant backlash from fans or fellow artists at the time of writing.
Follow MUST DIE!:
Facebook: facebook.com/pg/MUSTDIEmusic
Twitter: twitter.com/MUSTDIEmusic
Instagram: instagram.com/mustdiemusic
SoundCloud: soundcloud.com/mustdiemusic
Follow Albert Fix:
Facebook: facebook.com/AlbertFixOfficial
Twitter: twitter.com/AlbertFix
SoundCloud: soundcloud.com/AlbertFix
Website: www.AlbertFix.com