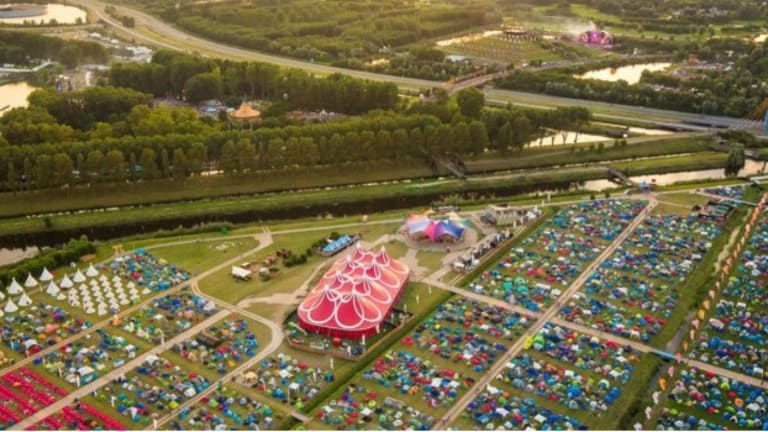 Red Cross Uses Mysteryland to Test Disaster Responses and The Future of Emergency Aid
When Wi-Fi has slowly become the primary need of the hour in disastrous situations, even above food or drink!
When thinking about it at first, what are the similarities between a music festival and a disaster stricken space or a refugee camp? Well, it would be safe to say, none! But Red Cross thinks otherwise and proved to us why!
Perfectly explained by Open-House events innovation platform, both a festival and a refugee camp are built to function as a miniature city, temporarily built to host a large number of people. Both places need infrastructures that support people, basic requirements of sanitation, a place to sleep, a place to eat, a place to charge a phone and maybe even a place to call home, even though it's transitory. With this train of thought, Red Cross conducted a successful pilot at Mysteryland 2017 with the support of Open-House, an events innovation platform,
What began as a unofficial pilot in the 2016 edition of Mysteryland, only strengthened and commenced in the 2017 edition held last weekend in the Netherlands. With a captive audience of around 60,000 coming out to the festival, it proved as a great spot to test out these new an innovative emergency aid procedures.
Energy, sanitation, and lightning were key areas of focus for the testing during the Dutch festival. Windchallenge and Mobisun, were the two pilot partners which ran tests of their innovations during the festival. As a means to test new forms of cheap power and renewable energy, the collaborative project used solar panels and windmills to replace a diesel generator; the most commonly used and unsustainable power source at festivals and refugee camps alike. In startling stats, only in Europe, approximately 500 million euros are spent on renting these generators and running them alone - every year!!
Speaking about how the focus and preferences of people in disaster stricken situations and refugee camps has changed, Red Cross spokesperson Merlin Stoffels told local Dutch publication NOS,
"We found out that the needs are changing in refugee camps and disasters. Electricity is becoming increasingly important. [After a typhoon in the Philippines] I expected people to ask me for food and drink, but what they wanted was to charge their phone and Wifi. The first thing you want to do is let family know you're alive."

Attendees were able to use the solar collectors to blow up air mattresses, boil water and recharge their phones. And the windmills were used to generate energy during the nights when the sun was down.
After the success of this pilot project, we're now left to see how the world of festivals and humanitarian aid join forces going further with such amazing endeavors .
H/T: DJ Mag