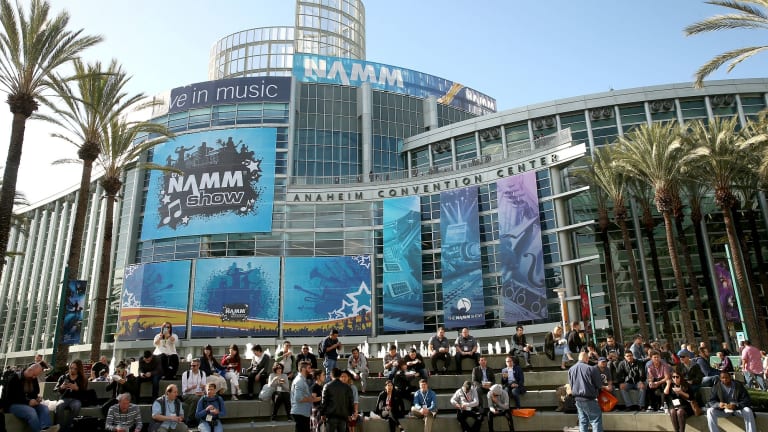 Industry News Round-Up: NAMM, Songwriter Royalties, Spotify Remixes, and More
We've seen some amazing technology come from NAMM 2018.
National Association of Music Merchants introduces new, exciting technology during 2018 show
NAMM is an annual show that has been inviting music merchants around the globe to showcase their state-of-the-art technology since 1901. The show runs from January 25-28 at the Anaheim (California) Convention Center. In 2018, we've seen a slew of exciting new technology come out, including Avid's Pro Tools 2018. One of the coolest features from this Pro Tools 2018 update includes retrospective MIDI record, which ensures that musicians will always have their performance captured, even when they're not recording. The Pro Tools 2018 update also includes track presets, MIDI editing enhancements, and playlist comping enhancements. For the full list of updates to Pro Tools, visit Avid's website here.
Alongside Avid, music vendors at the 2018 NAMM show included DW Drums, Fender, Blue Microphones, BandLab Technologies, Pioneer DJ, Roland, Universal Audio, Peavey Electronics, and many, many more. For a full list of the growing exhibits at NAMM, visit their website here.
Songwriters will see their royalties rise 44% over the next five years
Songwriters have always got the short end of the bargain when it comes to royalties. That is, however, quickly changing. On January 27, the Copyright Royalty Board (CRB) confirmed that royalty rates for songwriters will be raising 44% over the next five years.
Tech giants like Spotify, Apple, Google, Amazon, and others lobbied for the passing of this trial, which took place from March to June of 2017 with the National Music Publishers Association and Nashville Songwriters Association (NSAI). This will mark the biggest and most significant royalty increase for songwriters in CRB history. In layman's terms, a songwriter that has currently earned $5,000 on royalties would instead earn $7,200.
The court also decided in our favor regarding a late fee which will force digital music services to pay songwriters faster or be subject to a significant penalty. The bottom line is this is the best mechanical rate scenario for songwriters in U.S. history which is critically important as interactive streaming continues to dominate the market.
This isn't the end, however. ASCAP and songwriters recently introduced a petition to urge Congress to pass the Music Modernization Act of 2017. This bill would be one of the largest updates to copyright law by making it easier for digital service providers like Spotify, Apple Music, and Google Play to pay the songwriters' royalties.
Spotify will tally streams towards remixers' monthly listeners
Remixes are one of the biggest methods that burgeoning artists utilize to grow their audience and build a name for themselves. This is why Spotify is upping its game for remixers by "giving them the credit they deserve."
This new update will make it so that the streams of the remixes will be counted towards the remixer's monthly listeners. Remixes from the beginning of 2015 up to present will see this change. Furthermore, these remixes will also be eligible to be populated in the Popular or Latest Releases sections of the remixer's profile. That feature kicked in back in October of 2017, but now it's being made available to remixers.
Lastly, Spotify For Artists will allow remixers to get access to "song-level insights for their remixes, giving them unprecedented access to data reflecting how fans engage with their music," states Spotify in a blog post.
With Spotify's recent $1.6 billon lawsuit from Wixen Music Publishing and soon going public, the music streaming giant continues to rollout features that continue to evolve the digital streaming world for artists, consumers, and industry professionals.