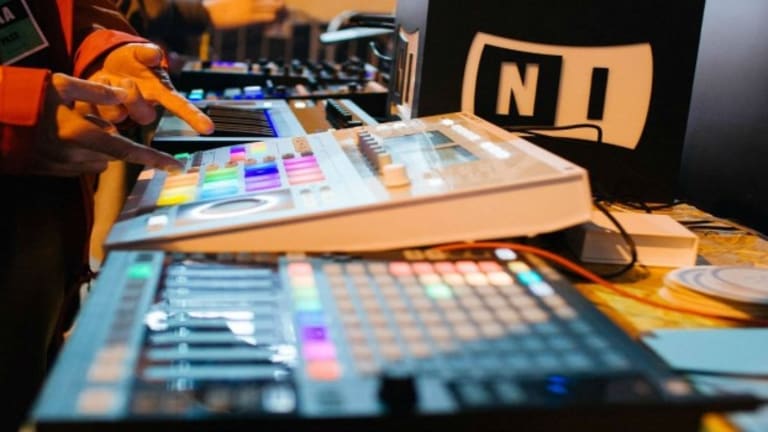 NATIVE INSTRUMENTS RECEIVES $59 MILLION INVESTMENT TO MAKE MUSIC CREATION MORE ACCESSIBLE
Innovation for Native Instruments means innovation for electronic music.
Native Instruments just received a huge capital flow.
The German technology company is famous for its variety of products targeted at DJ's and producers, like the live production tool Maschine, MIDI keyboard Komplete Kontrol and DJ controller Traktor. In terms of both hardware and software, Native Instruments is a leader in innovation, with an outlook embodying genuine passion for electronic music.Private equity firm EMH Partners must have been watching Native Instruments' progress, as it just made a €50 million ($59 million) investment in the company. The investment will focus on expanding the accessibility of music creation, opening up avenues on an expansive scale. Here's what Mate Galic, CTO and President of Native Instruments had to say:
"We believe music creation products and services should be integrated in a more appealing, intuitive and cohesive way. We foresee an easily accessible music creation ecosystem that connects user centric design, with powerful technology and data, to further enable the music creators of today, and welcome the new creators of tomorrow."
As of right now, funds will be directed towards the creation of "new digital services", as well as huge expansions of the Native Instruments team in major cities like Berlin, London and Los Angeles. While details beyond that are unclear, it seems like big things are in the works. According to Daniel Haver, CEO of Native Instruments:
"Native Instruments has written a remarkable success story since its foundation over 20 years ago, and we are now ready for the next chapter. By developing intuitive and powerful products we've empowered music creators globally to further realize their potential. Today we're seeing demand from increasingly diverse market segments, which opens enormous potential for growth. With EMH Partners we have a strong partner at our side to exploit this potential."
This is huge news for the electronic music world. Knowing Native Instruments, this inflow of money will innovate, if not revolutionize, means of creating and manipulating electronic music.
H/T: Resident Advisor