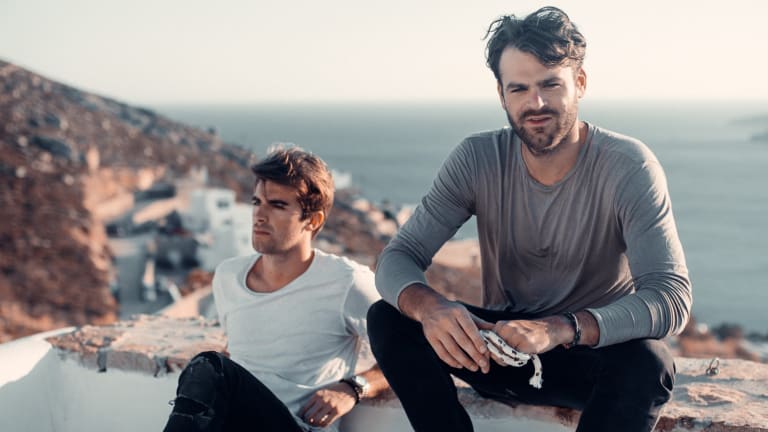 New Chainsmokers ID Coming in Hot Live From Prague [Watch]
While the track might potentially be called "Everybody Hates Me," we're pretty sure the tracks gonna garner the boys only love!
They have an avid fan base, but with fame comes the haters - as always. Whether you love 'em or hate 'em, The Chainsmokers are here to stay. And with every new release, they only keep reinforcing that. 
With the release of "Sick Boy" earlier this year, the guys changed their sound up a bit and showed us a darker sound as compared to their pop anthems from the years gone by. Still keeping the electronic essence, the new sound is nothing like we've heard from the boys in the past. 
With a complete rebrand taking over their socials before dropping "Sick Boy" and then the track and video that followed, it's all but clear that Alex Pall and Andrew Taggart are taking The Chainsmokers in a new direction after the release of their debut album Memories...Do Not Open. 
Taking that another notch forward, just last night the boys played their first headlining show in Prague and they finished it off in style with some new material thrown in, in good measure. 
While a fan happened to capture the performance of a new ID which could potentially be called "Everybody Hates Me" in its entirety, this new sound sure seems to be a direction the duo is heading into 2018 with. The same dark angle not only with the lyrics but also the sound, all held together with an electronic hook perfect to keep it dance floor and radio ready, is this the new Chainsmokers? 
With no release date in sight, I guess all we have is this fan video courtesy YouTube user D4NY to go by for now to hear this new jam! Check it out and tell us what you think. Could this track be taking us one step "Closer" to a brand new Chainsmokers album what with the rebrand and the new found sound? Well, we'll just wait for it and hope they "Don't Let Me(us) Down!"
H/T: Billboard