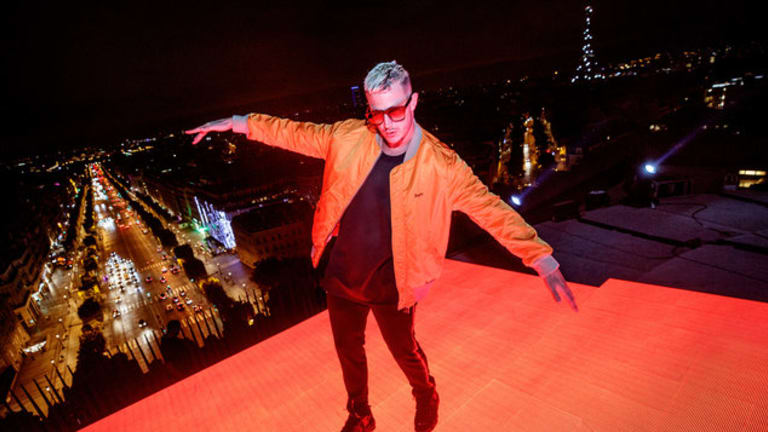 DJ Snake Drops Fresh New ID at a Massive Show In Paris
From the looks of it, there's more new DJ Snake music on the way – and we're not complaining!
He's been on a roll and there is no stopping him!
It's sure been a while since DJ Snake dropped his full-length album Encore which featured some fabulous tracks which are still playlisted to date like "Ocho Cinco", "Let Me Love You" and of course "Middle!" But despite that comfortable chart position, he hasn't just been sitting quietly since. 
After quite some silence in terms of new music, he came back with a bang when he released Ed Sheeran penned "A Different Way" atop the Arc De Triomphe. And then he busted into 2018 by dropping "Magenta Riddim" earlier this month. 
In less than a week from when he dropped this latest ironically named single, which Snake claims in not riddim at all by genre but is named Magenta Riddim, he dropped a stunning new ID at a show last weekend in Paris!
While the Frenchman has always had a soft spot and uncanny fondness for his fans at home in Paris, it's no surprise he chose to play a brand new ID for the very first time on his home turf. During his Bercy show in AccorHotels Arena in Paris last Saturday night, DJ Snake played his heart out to fans from all over the world. 
In addition to all of his many hits and obviously much more, the "Turndown For What" hitmaker decided to throw in good amounts of new music to test out how it went down with the massive crowd of thousands who were there for solely one reason, his music! 
He dropped a melodic new ID which was captured and put out courtesy EDM French News for all of us who weren't a part of that massive audience last night. With the upbeat synths and all those wubs, we can totally expect this mainstage ready track to dominate festival season 2018! What do you think? Watch, hear and feel it out below! 
H/T: Your EDM