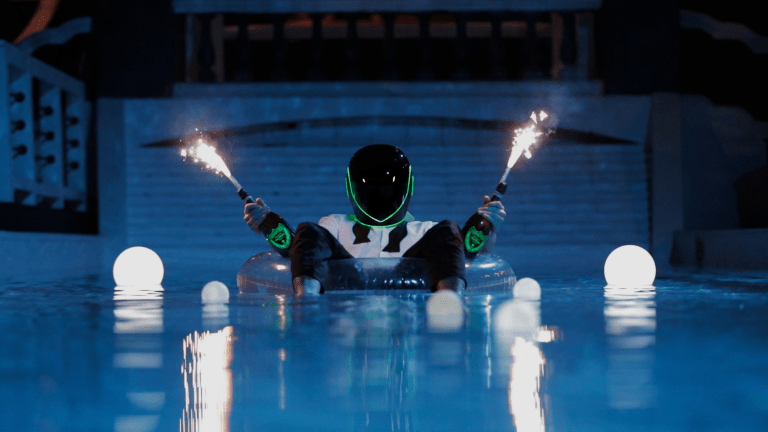 State-Of-The-Art Domaine Nightclub Opens Doors in Atlanta
Phenomenal new production, upgraded security, and a major renovations to the venue are the name of the game with Atlanta's newest nightclub.
On October 22nd, Atlanta's newest nightclub, Domaine Atlanta, opened its doors for the very first time with a special "Friends + Family" event preceding the official soft opening this past weekend.
Among the tight-knit circle of industry professionals invited to the Friends + Family event was longtime promoter and artist manager MJ Lee, a trusted voice in the Atlanta community. He detailed his impressions of the launch in a Facebook post - starting with its remodel, which another source told EDM.com will eventually total $10 million in costs. Lee said that the renovations thus far included a state-of-the-art, 26-foot-tall video wall, upgraded production, lighting, and sound, more tables, refitted bars designed for speed of service, gorgeous new chandeliers, and a fully revamped back patio.
In addition, Lee highlighted the improved disposition of Domaine's security staff - the head of whom he knows personally. Lee also recounted a conversation with Domaine management that he felt indicated the club was taking all of the necessary measures to ensure the safety of its patrons.
Indeed, a source told EDM.com that nearly half of Domaine's current 84 employees are security guards. The installation of 40 night vision-equipped security cameras, as well as several airport-grade Garrett walk-through scanners, is expected to greatly aid the club's management in monitoring its premises.
Domaine Atlanta's soft opening weekend events on Friday, October 25th and Saturday, October 26th were headlined by Eric Dlux and DJ O-Zone, respectively. DJ Irie, DJ Five and Apollo Xo are among the artists billed for the club's November 2019 programming. For more information, visit their website.
FOLLOW DOMAINE ATLANTA:
Website: domaineatl.com
Facebook: facebook.com/domaineatl
Instagram: instagram.com/domaineatl