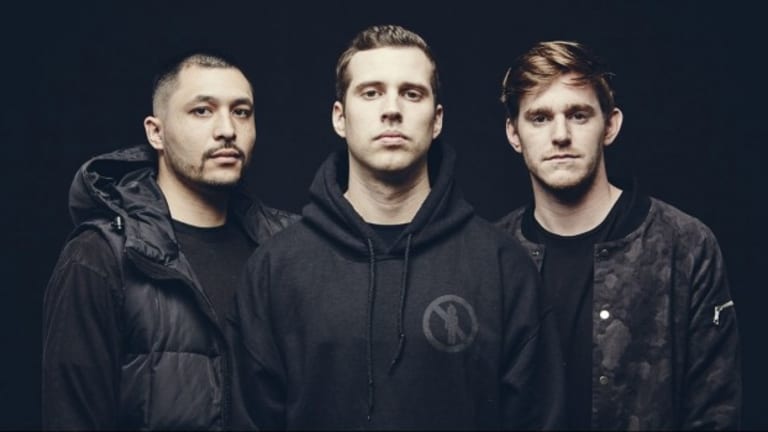 NGHTMRE & SLANDER LAUNCH NEW WEEKLY RADIO SHOW ON SIRIUSXM
Gud Vibrations comes to radio.
Two of the biggest names in trap music, NGHTMRE and Slander, just launched their own radio show on SiriusXM.
Both acts have been on a roll lately. They wrapped up a massive back to back North American bus tour in December 2016 that took the two acts across every major city in the nation. Recently, they both had performances at Ultra Music Festival, as well as a combined headlining show during Miami Music Week. Both the tour and the MMW show, playing off the name of their hit collaboration, were titled "Slander & NGHTMRE present: GUD Vibrations." 
On top of that, they are co-hosting a Gud Vibrations stage at Coachella, during the second weekend which is a major honor for the two burgeoning music acts.The radio show continues to build this theme, and is called "Gud Vibrations Radio."
The chemistry between the two continues to flow in their latest endeavor, as they have crafted an energetic and exciting mix. The hour long mix kicks off with, of course, Gud Vibrations by NGHTMRE & Slander. Beyond their own hits, like NGHTMRE's bass heavy collaboration with Flux Pavilion, "Feel Your Love," and Slander's trap sensation "Dead." The mix also includes music from rising artists like Yookie and K?d who have been making major waves in the dance music scene.
It's great when established artists give a voice to rising ones, and NGHTMRE and Slander have even set up a promo email for finding new music to feature in upcoming installments of their radio show. If you want to send music their way, email it to promo@gudvibrations.com.