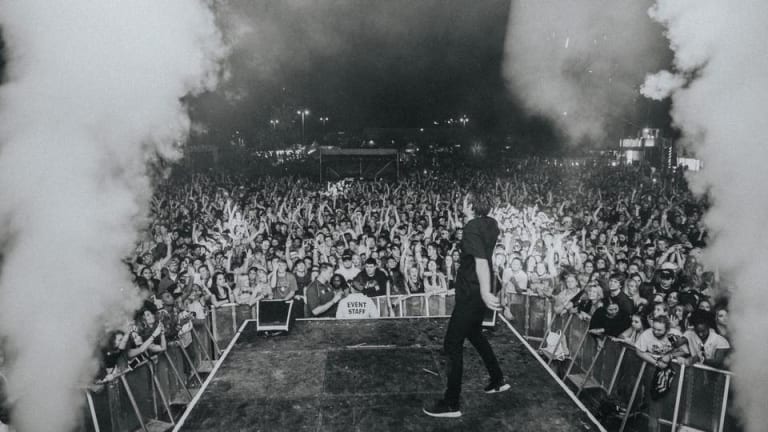 NGHTMRE Debuts ZHU Collab at Space Yacht Event
The collaboration was debuted by NGHTMRE at Space Yacht.
Fans of NGHTMRE and ZHU were blessed with news of a new collaboration between the two prolific artists. Premiering the track as his encore at Space Yacht, NGHTMRE shouted out ZHU and revealed the new tune. 
The song offers up each of the producers' strengths. ZHU's vocals can be heard over a bassy, hip-hop influenced beat, with the distinctive details that each producer is known for peppered in. The full track cannot be heard in the video from Twitter, but from the bit that can be heard, it sounds like the collaboration will be a big hit. 
Unfortunately, the song hasn't officially been released yet, but since the video was posted to Twitter, fans are already buzzing. NGHTMRE and ZHU are sure to reveal more details in the coming weeks.
Follow NGHTMRE:
Facebook: facebook.com/nghtmre
Twitter: twitter.com/NGHTMRE
Instagram: instagram.com/nghtmre
SoundCloud: soundcloud.com/nghtmre
Follow ZHU:
Facebook: facebook.com/zhu
Twitter: twitter.com/ZHUmusic
Instagram: instagram.com/zhu
SoundCloud: soundcloud.com/zhu