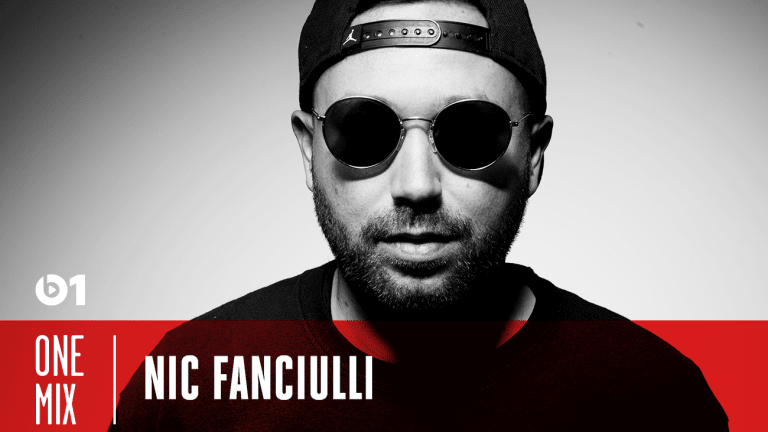 An Hour Of Underground House Music From Nic Fanciulli On Beats 1 One Mix This Week
Expect music from Adam Port, Jansons, El Mundo, Carl Cox and George Fitzgerald. Plus, Nic Fanciulli's unreleased remix of Calvin Harris' One Kiss.
From working in local record shops and playing in bars at 16 to being nominated for a Grammy at 26, Nic Fanciulli is a testament to the power of passion, persistence and a set of good ears.
The UK DJ has a knack for finding the finest in house and techno. He curates music through his time-tested ever-growing label Saved Records, plays sets that woo crowds, and remixes tunes for the likes of Gorillaz, Radiohead and Jamie xx. Of course, he also crafts fantastic tracks of his own, his debut album My Heart is a great example.
Get a dose of underground house music with Nic Fanciulli as he heads to Apple Music's Beats 1 for a special set on their weekly radio show, One Mix. Expect music from Adam Port, Jansons, El Mundo, Carl Cox and George Fitzgerald. Plus, his unreleased remix of Calvin Harris' One Kiss.
Tune in here.
Air Date: Friday 28th September 2018 - 21:00 LA / 00:00 NY / 05:00 UK
Nic Fanciulli also spoke about his biggest musical inspiration, guilty pleasure record, favorite throwback track, and more. 
Your first show experience?
Atomics in Maidstone was my first big DJ show as a teenager
First time you brought your mom to one of your shows?
She has been to a lot of my shows from an early age. Our best moment was when Carl Cox and I closed Space and had her with me till midday!
The artist who inspired you to become a musician?
Oasis
Go-to places for new music?
I'm lucky to have a lot of talented friends that send me good music.
Guilty pleasure record?
Sister Sledge – Thinking Of You
Desert-island Dance Record?
Laurent Garnier – Man With The Red Face
Dream B2B partner?
Carl Cox. Luckily I've had that dream come true.
Favorite BPM?
124
Piece of gear you always need on the road?
Laptop
All-time favorite festival?
The Social Festival
Biggest misconception about dance music?
It's all glamorous
How often do you get out and have fun, and where do you go?
I'm luckily enough to have a lot of friends and family near where I live. Going to watch Maidstone United is always fun with the boys
City with the most underrated dance scene?
Cordoba, Argentina
Industry prediction for the next year?
House is back
Best piece of advice for new producers?
Have influences but create your own sound
Dead or alive, who would be your dream collaborator?
Laurent Garnier
What is one of the unique experiences you've had backstage?
Walking into my dressing room and having Kings of Leon sitting there having a beer
What's your favorite throwback track?
Metro Area – Miura
What's one track that fans always lose their mind to?
Gary Beck – Say What
What was the first album you ever bought?
Michael Jackson –Bad
Name one remix that you think is better than the original?
Nathan Fake – Sky Is Pink (James Holden remix)
What song would you want (god forbid) played at your funeral?
Cece Peniston – Finally
What's the perfect sunset track?
Kool & The Gang – Summer Madness
What song do you listen to cheer yourself up?
Imagination – Just An Illusion