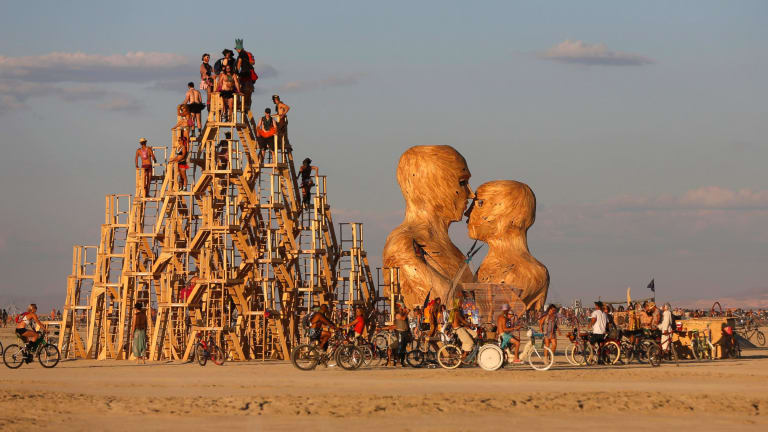 Nick Kroll's Hilarious Recount of Burning Man Shows You What to Expect During Your First Trip to the Playa
Do you think he caught Skrillex's set?
Have you always been curious about what goes on at Burning Man? It can be tricky to get an objective recount of the festival from previous attendees. Thankfully, a very unexpected source has the answers we need.
One of this week's episodes of The Late Show with Stephen Colbert featured the creator of Big Mouth, Nick Kroll. While on the show, Kroll explained how he ended up attending this year's Burning Man and how it's totally not a cult, despite him having no explanation as to why he ended up rollerskating in a blue romper. 
Hopefully, he'll decide to expand his adventures to another festival, we'd love to hear his thoughts on EDC.