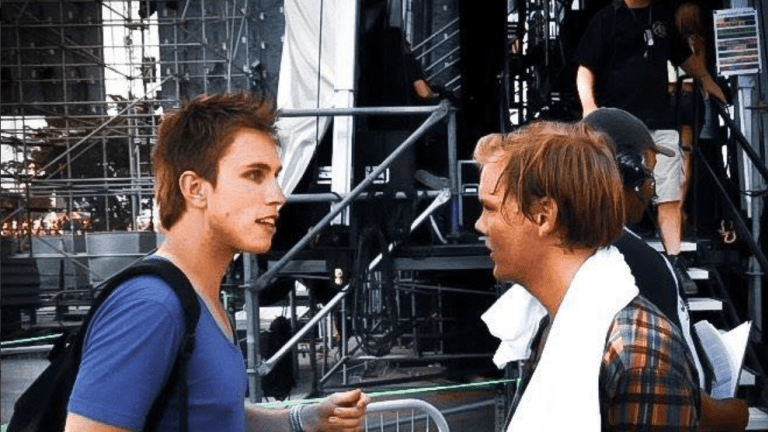 Nicky Romero and Avicii's "I Could Be The One" Hits 200 Million Spotify Streams
Nicky Romero wrote a heartfelt tribute to Avicii in light of the milestone.
Even after 2018 has drawn to a close, the loss of Avicii continues to be felt throughout the EDM community. His 2012 Nicky Romero collaboration "I Could Be The One" has reached 200 million Spotify streams, and the Dutch DJ/producer has shared his feelings on the bittersweet milestone.
"2 kids on the block, no managers involved," starts out a tweet be Nicky Romero (real name Nick Rotteveel). "Today 'I COULD BE THE ONE' reached 200M streams on Spotify since its release in 2012, so so thankful to everyone who supported us. This song would never have been this big without you."
Rotteveel has opened up about his struggles with anxiety in the past - and much like Avicii, his was precipitated by tour life. He also paid tribute to the late Swedish DJ/producer during his set at the 2018 edition of Boom, Belgium festival Tomorrowland.
Nicky Romero will resume touring with a performance at Edmonton Word Water Park in Edmonton, Alberta on January 26th.
FOLLOW NICKY ROMERO:
Facebook: http://facebook.com/djnickyromero
Twitter: http://twitter.com/nickyromero
Instagram: http://instagram.com/nickyromero
SoundCloud: https://soundcloud.com/nickyromero