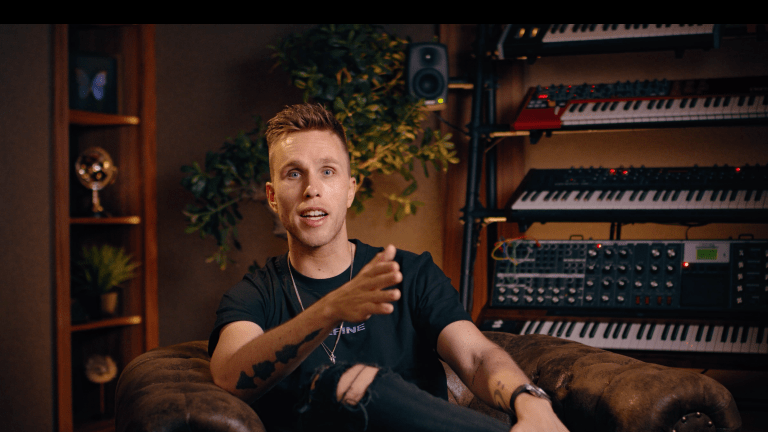 Nicky Romero Gets Intimate In Three-Part Documentary Series, Redefine
Nicky Romero will drop a three-part YouTube documentary titled Redefine about his evolution from DJ to media mogul.
Nick Rotteveel van Gotum, known professionally as Nicky Romero, recently announced his Redefine world tour, which kicked off with his Ultra Music Festival main stage performance. Apparently, releasing the music video for his single "Love You Forever" wasn't enough. The EDM superstar is bringing his tour's concept to another level with a three-part documentary of its namesake.
The Redefine documentary series chronicles Romero's evolution from DJ/producer to media mogul. As can be expected from its title, the documentary is an intimate and, arguably, humbling look into the artist's push to redefine himself.
The first episode, "Past," aired July 11th on YouTube. The next two episodes will be appropriately titled "Present" and "Future."
"Past" will harken back to the "golden era" of EDM, focusing on the Dutch DJ's early artistry. In the first episode, Nicky Romero explains his hustle to learn and make his first tracks. He shares his then-idols and mistakes — a humility fans don't often get on Twitter.
While "Past" reveals a more raw look into the DJ's life, it also serves an educational purpose. Romero drops high-level technical knowledge on music production throughout his anecdotes. Viewers can take away tangible lessons and a tease for the following episode, "Present," which will dive into his success as a worldwide performer and owner of Protocol Records.
Redefine dances the fine line of being a laundry list of the artist's successes. He encourages viewers to share their own testimonials on how they are redefining themselves on his website.
In case the documentary doesn't satiate all Nicky Romero fandom, watch the feel-good music video for "Love You Forever," which dropped just yesterday. Sam Martin lends his melt-worthy voice to the track, while Hungarian duo StadiumX add a progressive house twist. Following Romero's affinity for three-part themes, the music video centers on three stories of everyday people.
Start your day on a sentimental note and watch the music video below. 
FOLLOW NICKY ROMERO:
Facebook: facebook.com/djnickyromero
Twitter: twitter.com/nickyromero
Instagram: instagram.com/nickyromero
Soundcloud: soundcloud.com/nickyromero