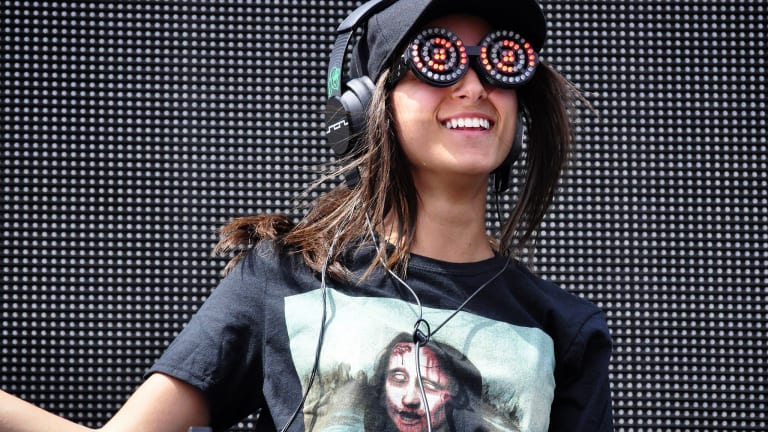 Rezz Reveals Cryptic Online Countdown Timer
Nobody knows what Nightmare On Rezz Street could be as of yet.
EDM fans can't stop talking about Rezz as it is, but she's found a way to start even more conversations. "Space Mom" has launched an online countdown timer to something she calls Nightmare On Rezz Street.
Aside from being a nod to the '80s horror movie series Nightmare On Elm Street, nobody knows what Nightmare On Rezz Street could be. At the time of writing, a little over five days remain on the countdown. By Sunday, October 22nd fans will likely have a better idea of what form the announcement will take.
In 2016, Rezz (real name Isabelle Rezazadeh) experienced the sort of breakout that most DJ/producers only dream of. After signing to deadmau5' Mau5trap imprint, she rapidly acquired a diehard fan base (who even refer to themselves as a cult). Needless to say, much of her followers likely have the  end of the countdown marked in their calendars.
For those who don't, NightmareOnRezzStreet.com invites visitors to sign up for email updates. To stay in the know when Rezz reveals what her announcement could be, sign up here.
FOLLOW REZZ:
Facebook: https://www.facebook.com/OfficialREZZ/
Instagram: https://www.instagram.com/officialrezz
Twitter: https://twitter.com/OfficialRezz
SoundCloud: https://soundcloud.com/official-rezz