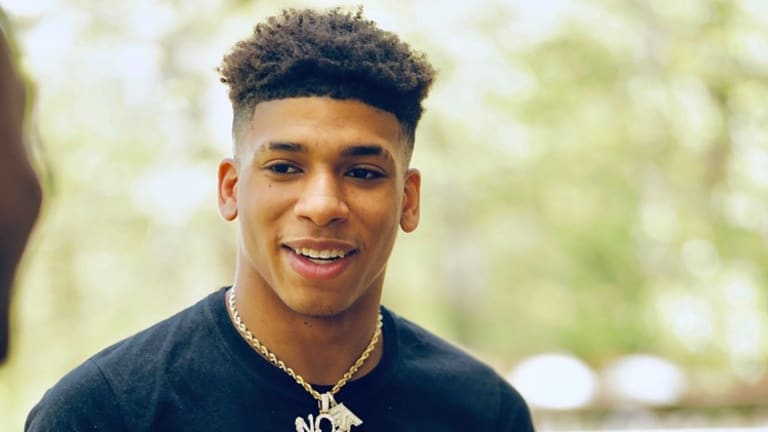 NLE Choppa Introduces Mobile Profile Editing on SoundCloud
SoundCloud users can finally edit their profiles on mobile.
After years of popular demand, SoundCloud has added the "Edit Profile" feature to their iOS app. Users can now edit the outward-facing details of their account via the mobile app, which is an extremely helpful tool for artists who are constantly on the go. 
Tennessee's rising hip-hop star and First On SoundCloud creator NLE Choppa introduced the new functionality today in support of his new single, "Shotta  Flow 3." The gif below illustrates how the new feature works:
The new feature allows users to add information to profiles on mobile devices, including editing profile images, adding new tour dates, editing artist bio, and more. This functionality has been in high demand by SoundCloud users for years, and it has finally been added to the platform's mobile app.
SoundCloud is one of the leading tools for artists to use in getting their music out, and the new feature will prove to be very helpful for musicians who don't always have access to a desktop computer. This feature further helps creators to keep information accurate in real time, and keep fans up to date with the latest about their favorite artists.
The SoundCloud mobile app with profile editing functionality is available now and can be found here. 
FOLLOW NLE CHOPPA:
Facebook: facebook.com/RealNLEChoppa
Twitter: twitter.com/Nlechoppa1
Instagram: instagram.com/choppppppa
SoundCloud: soundcloud.com/nlechoppa